Softball Falls to Crocker
Jason Trusty
Monday, September 16, 2019
MACKS CREEK - The Crocker Lady Lions came into Macks Creek on Monday night to take on the Lady Pirates and left with a 13-2 win in five innings.
Crocker threatened to score in the top of the first but were unable to do so. In the bottom of the inning Macks Creek also threatened to score but did not. With two outs Bobbie Hilton was beaned and then replaced by courtesy runner Bailey Taylor. A walk to Caytlin Eidson and an error at short on a ball off the bat of Shaylee Skinner would load the bases. A strike out would end the threat.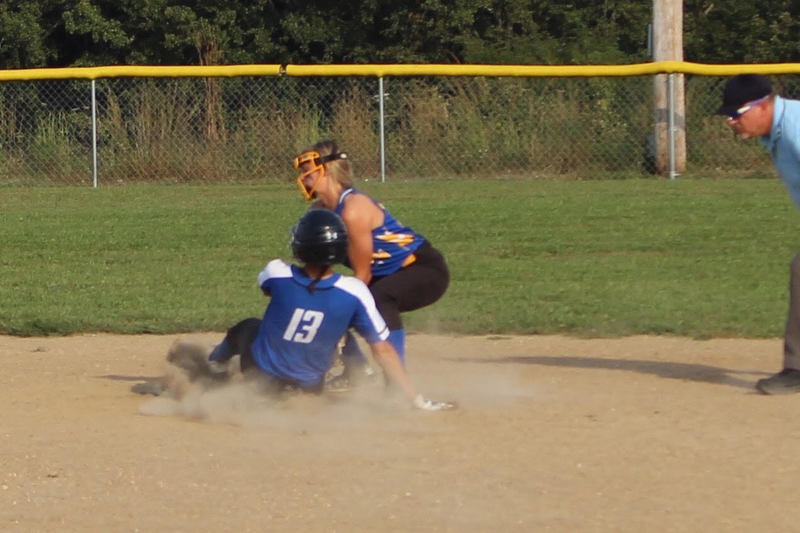 In the top of the second the Lady Lions would utilize seven Macks Creek errors and five walks to plate eight runs. They scored four in the third and another in the fifth to create the final margin.
Macks Creek was held hitless until the bottom of the fifth. Myra Cortez walked ahead of Courtney Knight's single up the middle to put runners at first and second. Molly Phillips followed with a two RBI-double to the left field corner, scoring both Cortez and Knight. She would advance to third on a ground out but would remain stranded.
"Offensively we had a lot of balls in play but they found gloves," said Macks Creek Coach Jason Trusty, "defensively we struggled to get outs."
Courtney Knight and Molly Phillips collected the only two hits for the Lady Pirates, with Knight getting a single and Phillips getting a double. Molly also drove in the only two Macks Creek runs. Knight also scored once. Bobbie Hilton was beaned, Cayltin Eidson and Myra Cortez walked, and Shaylee Skinner reached on an error. Myra scored the other tally for the home squad.
Jesse Willis (0-1) started and took the loss for Macks Creek. She allowed eight runs, one earned, on five walks and no hits in her one-and-a-third innings of work. Bethany Schmidt threw three-and-two-thirds innings, allowing five runs, one earned, on four hits while walking one and hitting one batter.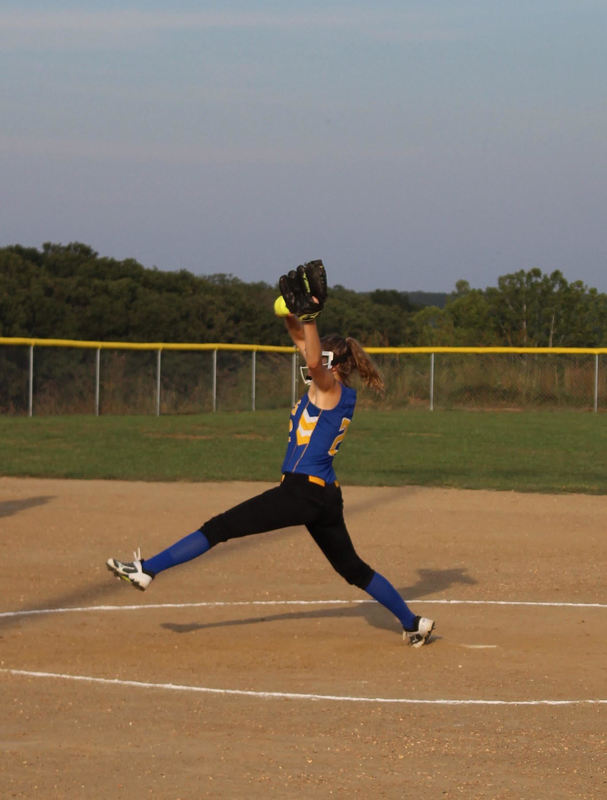 Macks Creek drops to 4-2 overall. They will play host to the Wheatland Lady Mules in a PCL game on Tuesday (today) before competing in the Weaubleau Softball Tournament on Friday and Saturday. The Lady Pirates have drawn the four-seed and will face the fifth-seeded Lady Bulldogs of Leeton at 4:30 in first round action Friday night.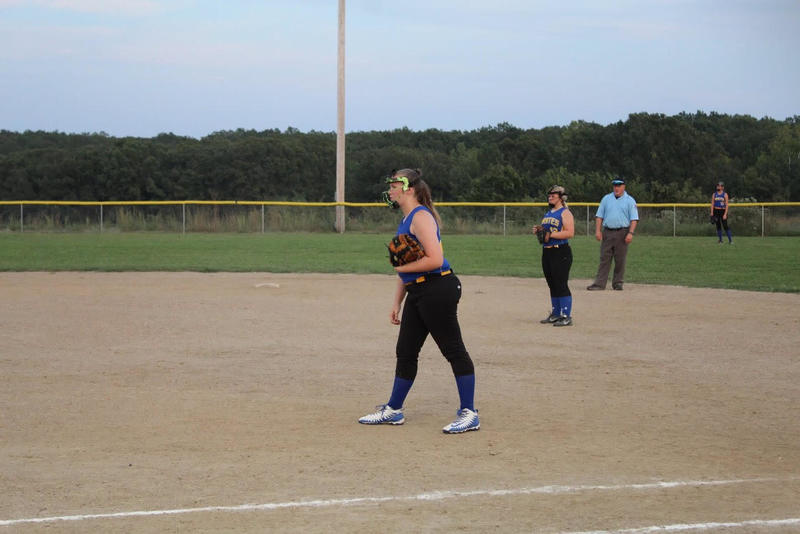 The Lady Pirates JV fell to 1-3-1 with a loss in the second game of the evening.
Catie Gabriel started and took the loss. She worked two innings, allowing six runs on seven hits while walking three and hitting one batter. Kenzie Hicks worked an inning and was touched for three runs on one hit while walking three and hitting three batters.
Catie Gabriel walked twice and scored, Syrena Rector was beaned, walked, and scored, and Emma Waters reached on a fielder's choice. Callie Leach also walked and scored while Vanessa Wallace and Cieanna Earney each walked. Bailey Taylor reached on an error and walked, and Marissa Harkey and Amber Klinksick were each beaned.
VARSITY BOX SCORE
| | | | | | | | | |
| --- | --- | --- | --- | --- | --- | --- | --- | --- |
| | 1 | 2 | 3 | 4 | 5 | R | H | E |
| CHS | 0 | 8 | 4 | 0 | 1 | 13 | 4 | 1 |
| MC | 0 | 0 | 0 | 0 | 2 | 2 | 2 | 9 |