Lady Lions Defeat Lady Pirates
Jason Trusty
Tuesday, September 24, 2019
JEFFERSON CITY - Macks Creek played their fifth game in as many days and dropped a 10-1 decision to the Calvary Lutheran Lady Lions on Tuesday night.
The Lady Pirates plated their only run in the top of the first. Alyssa Seaholm beat out a slow roller to the short stop and moved to second on a fielder's choice pop up to short off the bat of Jesse Willis. The throw went towards second base, where the fielder missed it. With the ball rolling into right field, Seaholm scampered home and Willis ended up at third. It was the only time Macks Creek would cross the plate in the contest.
Calvary Lutheran plated a run on a solo homer in the bottom of the first to tie the game. They plated two more in the third, five in the fourth, and two in the fifth to create the final margin.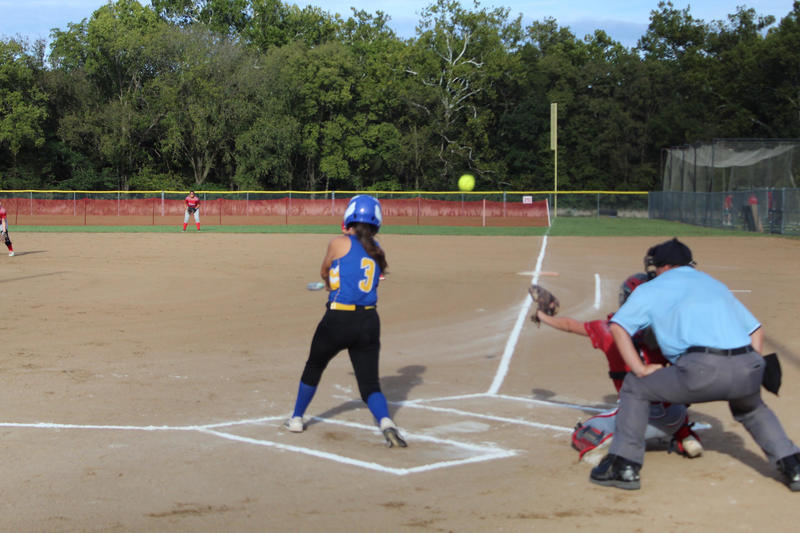 Macks Creek's best chance to score came in the fourth. Shaylee Skinner led off the inning with a single and Myra Cortez reached when her fly ball to left was dropped. Following a strike out Molly Phillips hit a slow roller to third, where the fielder stopped just short of the third base bag and allowed everyone to reach the base safely. Kenzie Hicks hit a ground ball to the third baseman, who threw home to get Skinner for a fielder's choice. A strike out ended the threat. In the fifth Caytlin Eidson reached on an error with two outs and moved to third on Shaylee Skinner's ground-rule double, but neither runner was able to score.
"Offensively we hit a lot of balls to people and couldn't find holes," commented Coach Jason Trusty.
Bethany Schmidt (4-2) suffered the loss in the circle. She worked the first three-and-a-third innings, allowing eight runs, three earned, on seven hits while striking out one, walking two, and hitting two batters. Shaylee Skinner relieved and worked the final two-and-two-thirds, allowing two runs on three hits while striking out one.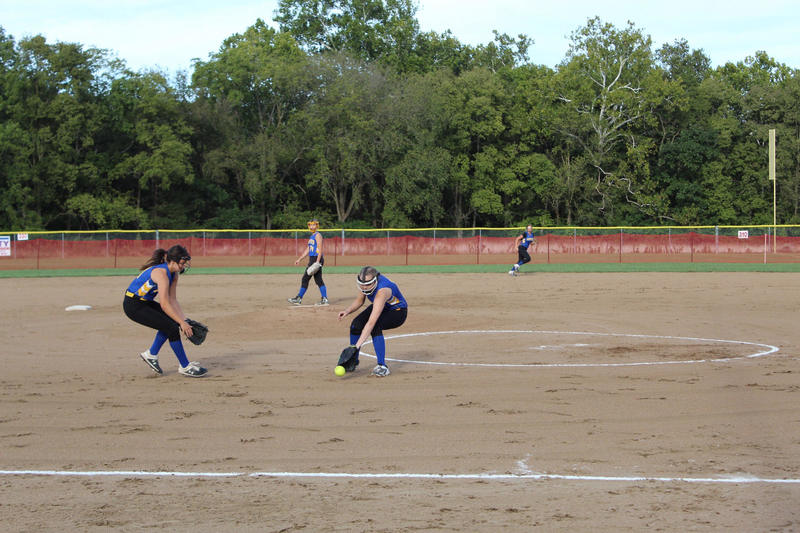 Shaylee Skinner paced the Lady Pirates with a single and double in three trips to the dish. Alyssa Seaholm, Bobbie Hilton, and Molly Phillips each singled in the contest. Seaholm also scored the lone Macks Creek tally. Jesse Willis and Kenzie Hicks reached on a fielder's choice, Caytlin Eidson made it to base on an error, and Myra Cortez reached on a walk and an error.
Macks Creek falls to 7-5 overall. They play host to Stoutland on Thursday at 5:00.
VARSITY BOX SCORE
| | | | | | | | | | | |
| --- | --- | --- | --- | --- | --- | --- | --- | --- | --- | --- |
| | 1 | 2 | 3 | 4 | 5 | 6 | 7 | R | H | E |
| MC | 1 | 0 | 0 | 0 | 0 | 0 | 0 | 1 | 5 | 5 |
| CL | 1 | 0 | 2 | 5 | 2 | 0 | X | 10 | 10 | 3 |