Macks Creek and Climax Springs Battle on the Diamond
Jason Trusty
Monday, September 30, 2019
CLIMAX SPRINGS - Macks Creek and Climax Spring met on Monday night for the Lady Cougars's Senior Night. Macks Creek spoiled the festivities with a 12-1 win in five innings.
Alyssa Seaholm led off the top of the first with an infield single to short. She stole second and third before coming in to score on Jesse Willis's ground out to third for an early 1-0 Macks Creek lead. Caytlin Eidson walked with two out but remained stranded at first.
Hailey McIntosh led off the bottom of the inning with a single up the middle. She would be erased on Cierra Dake's fielder's choice to short. A hit-by-pitch of Maranda Burke and a wild pitch put runners at first and second, but back-to-back strike outs ended the threat.
Macks Creek went 1-2-3 in the top of the second inning and Climax scored their lone run in their half. Skylar Bellamy and Allison Beard each walked ahead of a strike out. Shay Torimino would walk to load the bases before Hailey McIntosh walked to bring in Bellamy and tie the game. Cierra Dake hit a ball to third and the throw went home to get Beard before Maranda Burke grounded out to second to end the threat.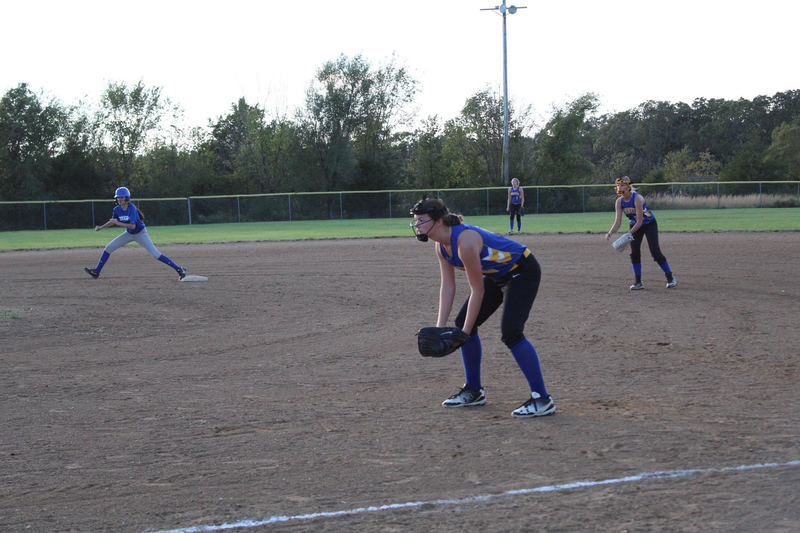 The Lady Pirates answered with four runs in the third. Kenzie Hicks singled to left and stole second. Alyssa Seaholm walked and Jesse Willis drove them both in with a ball to center. She would make it to third on the play and come in on Bobbie Hilton's bloop single to center. Hilton would move to second when Caytlin Eidson's ball to second base was booted, and then come around to score on Shaylee Skinner's RBI-single to center field. Eidson would reach third on the play. After Skinner stole second, Myra Cortez lined into a double play at third, with Eidson being tagged out. A strike out ended the threat.
Climax looked to push more runs across in the third as well. Jayden Butterfield reached on an error with one out. After a strike out, Allison Beard was beaned and both her and Butterfield would move up a base on a wild pitch. Maddy Dake walked to load the bases but a strike out ended the inning.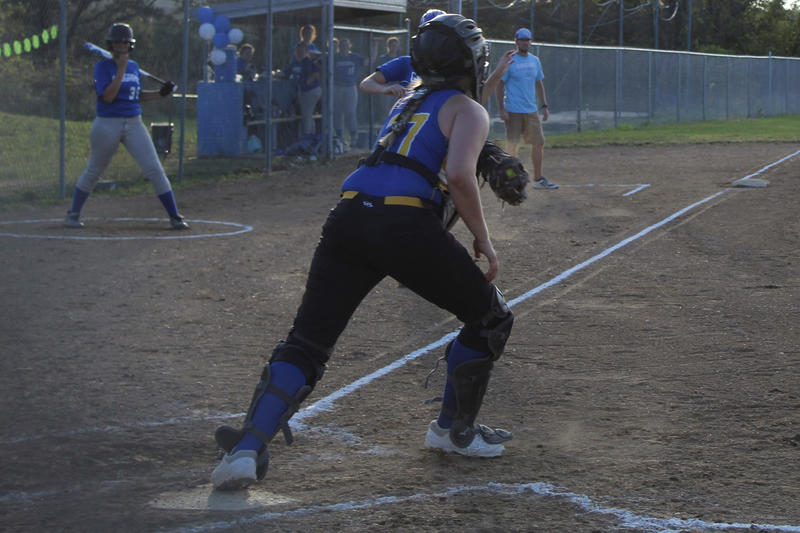 Macks Creek pushed one more across in the fourth when Bethany Schmidt walked, stole second, moved to third on a ground out by Kenzie Hicks, and then scored on Alyssa Seaholm's RBI-ground out to second base. Climax put runners at first and second in the bottom half of the inning but were unable to push anything across.
The Lady Pirates put the game out of reach in the fifth when they sent 11 hitters to the plate and scored seven runs to create the final margin. Eight spots in the Macks Creek lineup put a runner on or scored a run in the inning.
"We started a bit slow this evening but were able to get things going a little bit as we went," said Macks Creek Coach Jason Trusty.
Macks Creek's Jesse Willis (1-1) made her first start in two weeks and threw a season-high five innings in picking up the win. She was touched for one run on one hit while striking out eight, walking eight, and hitting two batters.
"Jesse did a good job of throwing the ball around the plate this evening and getting us going at the start of this week," commented Coach Trusty.
Maranda Burke started for the Lady Cougars and took the loss. She worked four-and-a-third innings, allowing 10 runs, nine earned, on six hits while striking out one, walking five, and hitting one batter. Hailey McIntosh threw two-thirds of an inning, allowing two runs on two hits while walking two, and hitting one batter.
Jesse Willis, Bobbie Hilton, and Shaylee Skinner each had two hits in multiple trips to the plate in the contest. Willis singled twice, scored once, and had four RBI's, Hilton singled twice, scored twice, was hit-by-a-pitch, and had two RBI's, and Skinner singled twice, scored once, and had an RBI. Alyssa Seaholm singled, walked, was hit-by-a-pitch, scored two runs, and two RBI's and Kenzie Hicks collected a single, two runs scored, an RBI, and walked once. Caytlin Eidson walked and reached on an error, Myra Cortez walked and scored, Molly Phillips walked, scored, and had an RBI, and Bethany Schmidt walked twice, scored two runs, and had an RBI as well.
Hailey McIntosh collected the lone hit for the Lady Cougars, a single in the first inning, She also walked twice and had an RBI. Cierra Dake reached twice on a fielder's choice and walked once. Maranda Burke was hit-by-a-pitch, Jayden Butterfield reached on an error, Skylar Bellamy walked and scored, Allison Beard walked twice and was beaned, and Maddy Dake and Shay Torimino each walked.
Macks Creek improves to 8-6 overall while Climax falls to 0-7. Macks Creek travels to Richland on Tuesday (today), Springfield Central on Thursday, and then compete in the Hermitage Tournament on Friday and Saturday. Climax hosts Humansville on Tuesday (today) and then travels to Montrose on Thursday.
VARSITY BOX SCORE
| | | | | | | | | |
| --- | --- | --- | --- | --- | --- | --- | --- | --- |
| | 1 | 2 | 3 | 4 | 5 | R | H | R |
| MC | 1 | 0 | 4 | 1 | 6 | 12 | 8 | 1 |
| CS | 0 | 1 | 0 | 0 | 0 | 1 | 1 | 1 |