Lady Pirates Drop Fourth in a Row
Jason Trusty
Tuesday, October 08, 2019
HALFWAY - The up-and-down season for the Macks Creek Lady Pirates continued on Tuesday night when they fell 5-2 to the Halfway Lady Cardinals. The loss is the fourth in a row after a four game winning streak last week.
The Lady Pirates put runners at first and second on back-to-back singles by Bobbie Hilton and Caytlin Eidson in the first, but left them stranded. In the bottom of the inning Elavia Sharp singled and moved to short on a Madison Higginbotham ground ball to short that was misplayed. A passed ball moved them each up a base before a walk to Kendall Morris loaded the bases. A ground ball to third off the bat of Lindsay Thompson was thrown home, forcing out Sharp and then to first to get Thompson for a double play. A ground out to third ended the threat.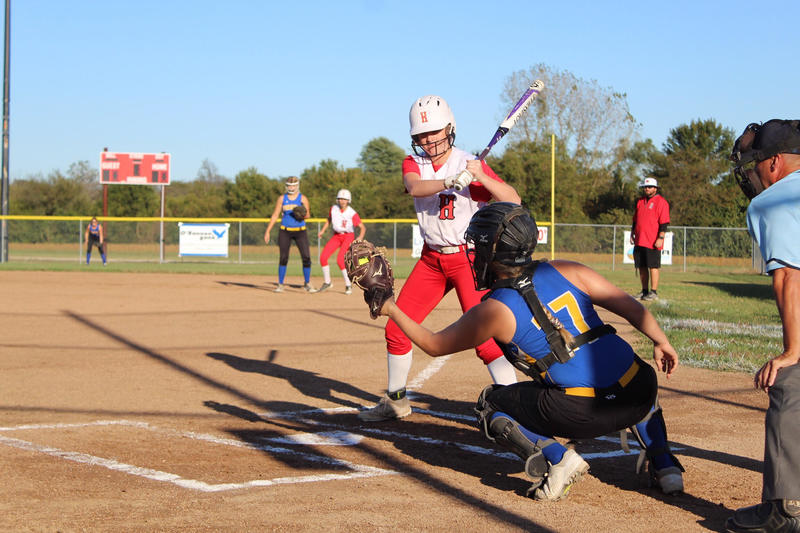 Halfway plated all five of their runs in the bottom of the second. Annabelle Ingram singled to center and Maddie Payne reached on a fielder's choice. Hannah Farmer then singled to left and the throw went passed second base. Ingram raced home, Payne went to third, and Farmer ended up at second. Mattie Ackels drove in Payne with a fielder's choice to push the lead to 2-0. A ground ball to short by Madison Higginbotham was thrown home to try and catch Farmer, but sailed wide. Ackels scored on the play as well and Higginbotham moved to second. Kendall Morris followed with an RBI-single to center to plate Madison. Lindsay Simpson reached on an on a missed fly ball in left with Morris moving to second. A ground ball to third erased Kendall at third before a pop-out to second ended the frame with the Lady Cardinals holding a 5-0 lead.
Macks Creek plated their first run in the third. Kenzie Hicks singled up the middle and Myra Cortez walked, putting runners at first and second. Jesse Willis advanced the runners with a ground ball to second. A strike out for out number two brought Caytlin Eidson to the plate. Her ball to short was misplayed and Hicks was able to score, putting the score at 5-1.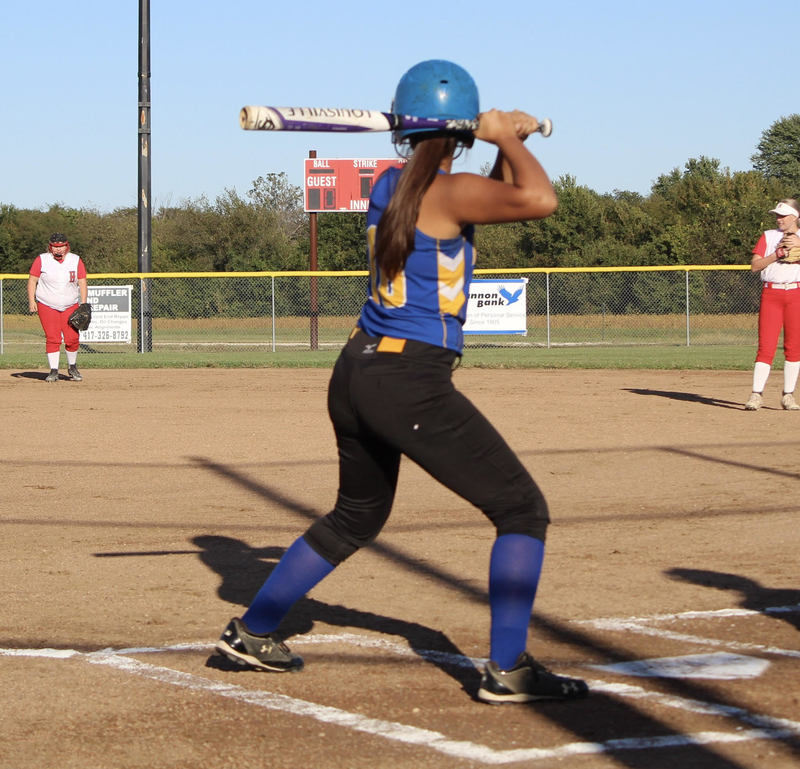 Neither team would score again until the top of the sixth when the Lady Pirates plated their final run. Shaylee Skinner reached on an error and was replaced by courtesy runner Catie Gabriel. Alyssa Seaholm lifted a soft liner to right and the throw went to second to catch Gabriel. Seaholm would steal second and the move to third on Courtney Knight's ground out to second before scoring on a passed ball. They would not threaten again. Jesse Willis singled with two outs in the top of the seventh but would not score.
"It's a tail of one inning tonight," said Macks Creek Coach Jason Trusty, "take away that one inning where they plate five and we possibly could come out with a win."
Shaylee Skinner (5-7) takes the loss. She worked six innings, allowing five unearned runs on four hits while striking out three and walking two.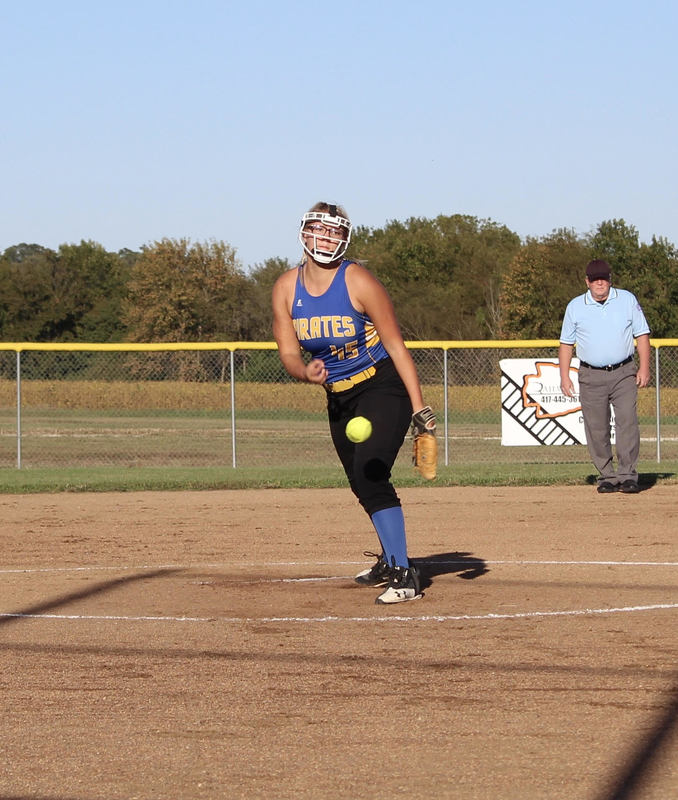 Elavia Sharp collected the win with her complete game effort for Halfway. She allowed two runs, one earned, on five hits while striking out eight and walking two.
Kenzie Hicks paced the Lady Pirates offensively with a two-for-three night. She singled twice and scored once. Jesse Willis, Bobbie Hilton, and Caytlin Eidson each singled in the contest as well. Myra Cortez walked twice, Shaylee Skinner reached on an error, and Alyssa Seaholm reached on a fielder's choice and scored.
Elavia Sharp, Kendall Morris, Annabelle Ingram, and Hannah Farmer all singled for Halfway. Sharp also walked, Morris walked and had an RBI, Ingram scored once, and Farmer scored and reached on an error. Madison Higginbotham reached on an error, fielder's choice, scored a run, and had an RBI, Lindsay Simpson reached on an error, Jaka Sharp made it to base on a fielder's choice, Maddie Payne was able to reach on a fielder's choice and scored, and Mattie Ackels reached on a fielder's choice, had an RBI, and scored a run.
Macks Creek falls to 11-10, 3-2 in PCL play while Halfway improves to 13-8, 6-1 in then PCL. Macks Creek is back in action Wednesday (today) in a game moved up due to weather forecasted for Thursday. They will welcome in the Humansville Lady Tigers for Senior Night. Game time has been moved to 4:30.
The Lady Pirates JV fell 5-0 in the night cap.
Bailey Taylor took the loss. She worked two inning and allowed five runs, three earned, on two hits while walking three.
Molly Phillips and Amber Klinksick each singled. Vanessa Wallace was hit-by-a-pitch.
The JV falls to 1-8-1.
VARSITY BOX SCORE
| | | | | | | | | | | |
| --- | --- | --- | --- | --- | --- | --- | --- | --- | --- | --- |
| | 1 | 2 | 3 | 4 | 5 | 6 | 7 | R | H | E |
| MC | 0 | 0 | 1 | 0 | 0 | 1 | 0 | 2 | 5 | 6 |
| HHS | 0 | 5 | 0 | 0 | 0 | 0 | X | 5 | 4 | 2 |
Photos Courtesy of Game Day Photography