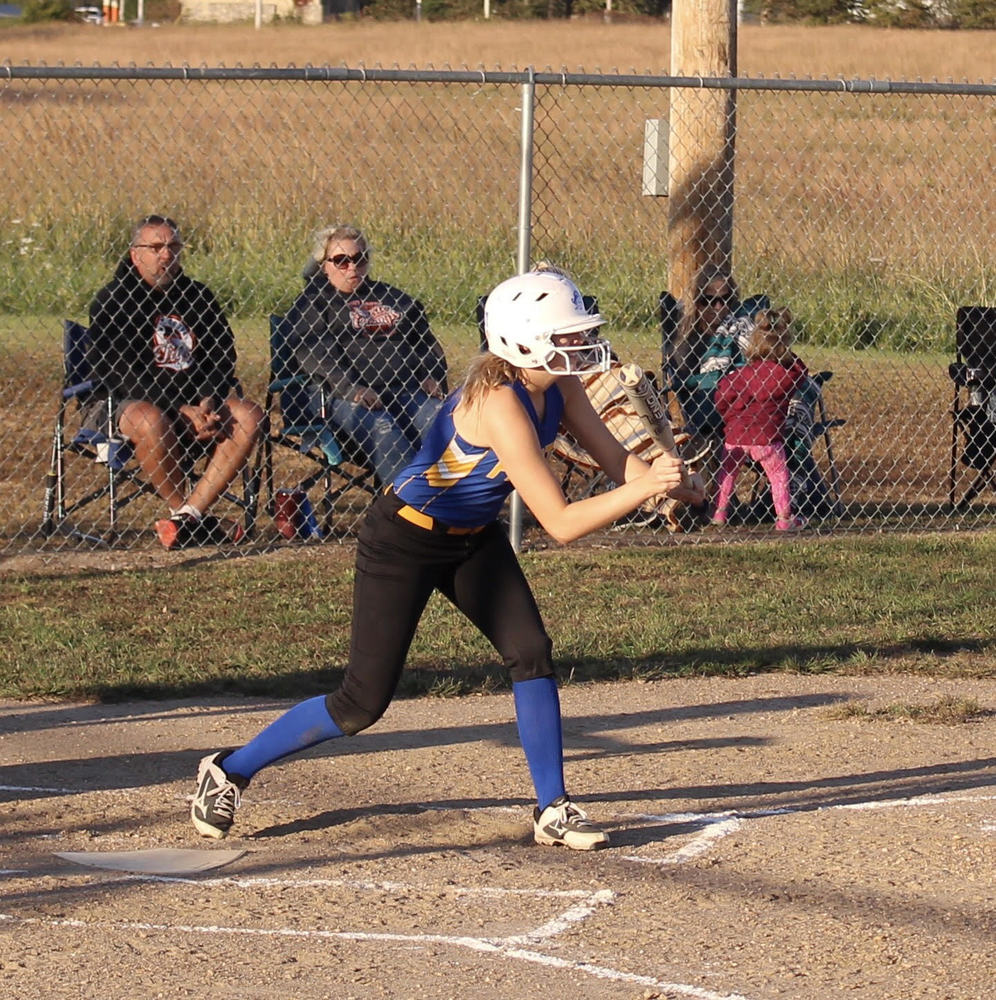 Lady Pirates Fall in Regular Season Finale
Jason Trusty
Monday, October 14, 2019
MACKS CREEK - The Macks Creek Lady Pirates concluded their regular season with a 7-0 loss to the Walnut Grove Lady Tigers on Monday night.
Walnut Grove plated their first two runs in the second. Lauren Johnson tripled down the line in right and scored on Cortney Stephens fielder's choice back to the mound. Madalyn Hughes reached on a fielder's choice to short with Stephens being erased at second. A ground out by Skyler Boyd moved Hughes to second before a single to left by Anna Bourke plated her. Bourke would be thrown out trying to reach second.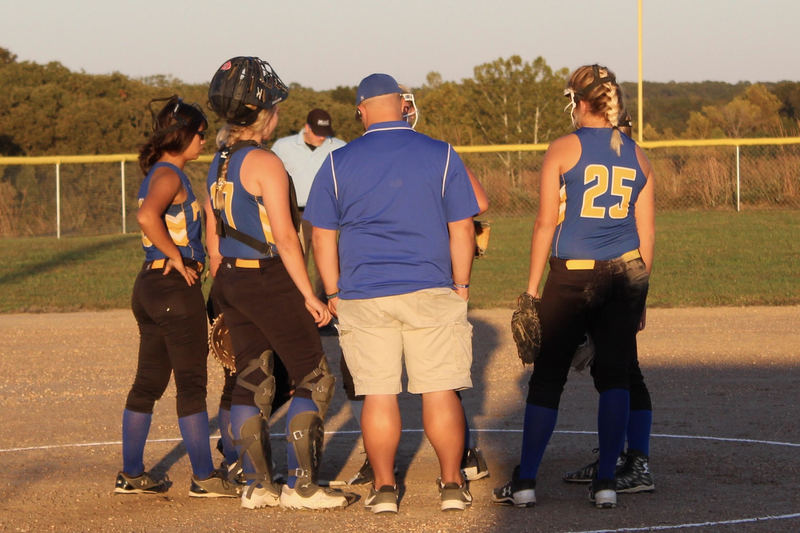 The Lady Tigers plated a third run in the third. April Countryman walked, stole second, and then stole third. On the pick off attempt the ball sailed into left and Countryman scored. Macks Creek put a runner on when Courtney Knight walked in the bottom of the inning, but she would remain stranded.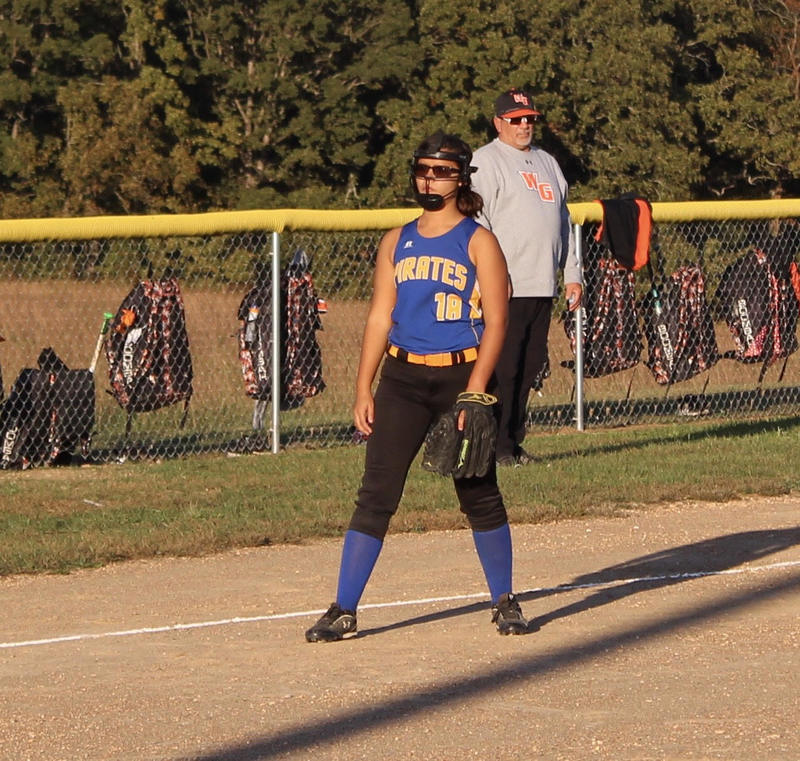 Walnut Grove plated a single tally in each the fifth and sixth innings before scoring two in the seventh to create the final margin.
Macks Creek put two runners on in the fourth. Bobbie Hilton reached on an error and was replaced by courtesy runner Syrena Rector. following a strike out, Shaylee Skinner reached on a dropped ball in left, with Rector moving to second. A soft liner to short ended the frame.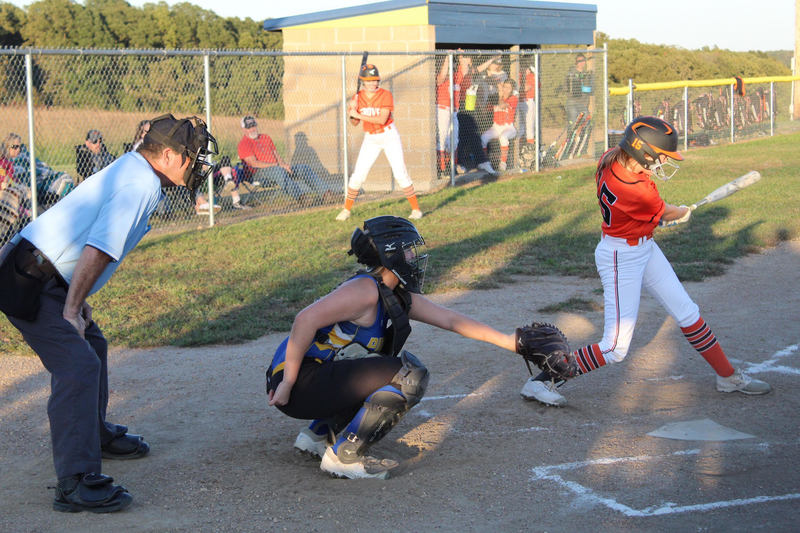 In the fifth the Lady Pirates saw Bethany Schmidt and Kenzie Hicks each reach base with no outs, but three consecutive strike outs ended the threat. The sixth saw Bobbie Hilton reach on a dropped ball in center. Syrena Rector again courtesy ran and reached second on a passed ball but remained stuck again. In the bottom of the seventh Bethany Schmidt broke up the no-hitter with a single to center, but a double play on a soft liner to the pitcher resulted in two outs. Courtney Knight reached on an error by the first baseman before a pop out to short ended the game.
Offensively the Lady Pirates were held to one hit on the night, with Bethany Schmidt singling. She also walked. Bobbie Hilton reached twice on errors, Shaylee Skinner and Courtney Knight each reached on errors, and Kenzie Hicks walked.
Lauren Johnson paced the Lady Tigers with a three-for-four night at the plate. She tripled, singled twice, and scored three runs. She also reached on an error. Cortney Stephens singled, scored, reached on an error, and a fielder's choice, Madalyn Hughes singled, scored, reached on a fielder's choice, and was hit-by-a-pitch, and Anna Bourke singled in a run and walked. Faith Gilkey made it to base on an error, Morgan Hailey had an RBI, Skyler Boyd walked and reached on an error, and April Countryman walked three times and scored twice.
Shaylee Skinner (5-8) took the loss for the Lady Pirates in the circle. She worked the complete game and was touched for seven runs, three earned, on six hits while striking out seven, walking three, and hitting one batter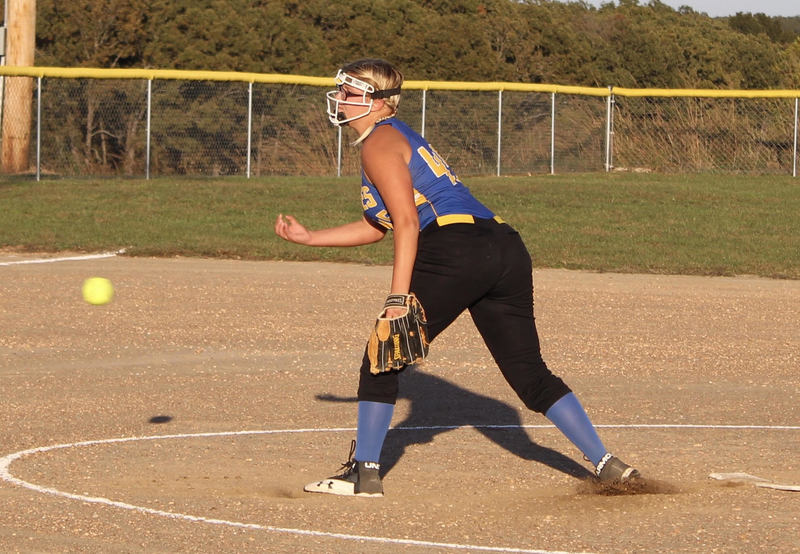 Faith Gilkey went the distance in securing the win for the Lady Tigers. She allowed one hit while striking out 10 and walking three hitters.
Macks Creek finishes the regular season at 12-11, 4-3 in the PCL while Walnut Grove moved to 8-7, 5-1 in conference play. The Lady Pirates are back in action on Thursday when they enter into District play at St. Elizabeth. The Lady Pirates are the second seed and will face the third-seeded Jamestown Lady Eagles at 6:30.
VARSITY BOX SCORE
| | | | | | | | | | | |
| --- | --- | --- | --- | --- | --- | --- | --- | --- | --- | --- |
| | 1 | 2 | 3 | 4 | 5 | 6 | 7 | R | H | E |
| WG | 0 | 2 | 1 | 0 | 1 | 1 | 2 | 7 | 6 | 4 |
| MC | 0 | 0 | 0 | 0 | 0 | 0 | 0 | 0 | 1 | 7 |
Photos Courtesy of Game Day Photography