Macks Creek Annual PTO Fall Carnival 2019
Josh Phillips
Tuesday, October 22, 2019
The Macks Creek PTO hosted the annual Fall Carnival on Saturday October 19th. The event featured various games and activities for families, a country store, sweet shop, silent auction and various raffle items. The PTO officers, Valerie Keehler, Hope Kingston and Meagan Stoner reported "through the amazing generosity of our school community, the carnival made over $25,000 this year!" The PTO also shared: "We are grateful to all candidates and families for their hard work and dedication. We would also like to thank each raffle item donor and over 150 businesses for their support." This year's raffle item donors included Ozark Ready Mix (4 yards of concrete), Ron Duggan (Apple Watch & Air Pods Bundle), Mark & Jayme Kolwyck (ipad Bundle), Cricket Wireless (iPhone basket), Jones Tile ($1,000 Amazon Shopping Spree), and Motor Hut (discounted Gravely Zero Turn Mower). The PTO appreciates OakStar Bank for staffing the kitchen again this year. The PTO will meet to determine how to best utilize all of the funds generated through carnival but already has plans to donate to assist Macks Creek School in purchasing 150 Chrome Books for Macks Creek Students.
Candidates From left to right: Justin Coyle and Braydlinn Bishop (1st grade), Jace Boone and Sadie Jane Kolwyck (2nd), Ryder Williams and Gracelyn Deckard (3rd), Tate Booth and Leigha Jensen (4th), Preston Langley and Brooklyn Green (5th), Kamora Merchant and Baylee Hash (6th), Harley Frey and Calyssa Jones (7th), Kyler Gabriel and Ashlee Klinksick (8th), Zane and Daysha Brooks (9th), Jordan Leach and Autumn Miller (10th), Tanner Smith and MacKenzie Hicks (11th) Bobby Swann and Haylee Rector (12th). Preschool Crown Bearers: Brentyn and Bryson Gould and Daisy Jones. Kindergarten Crown Bearers Elayah Auxier and Tucker Boothe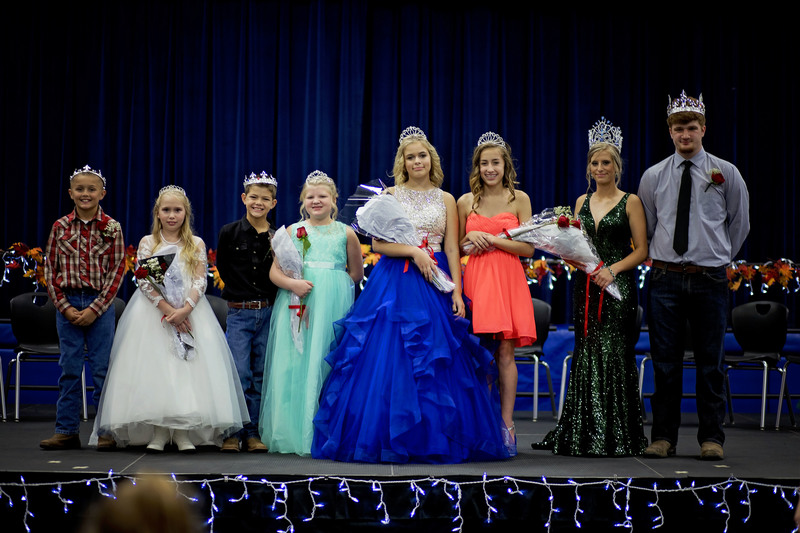 From left to right: Duke & Duchess – Ryder Williams and Gracelyn Deckard, Junior Prince & Princess – Tate Boothe and Leigha Jensen, Prince & Princess – Calyssa Jones & Harley Frey, King & Queen – Tanner Smith and Mackenzie Hicks
Taylor Cantwell playing Bingo…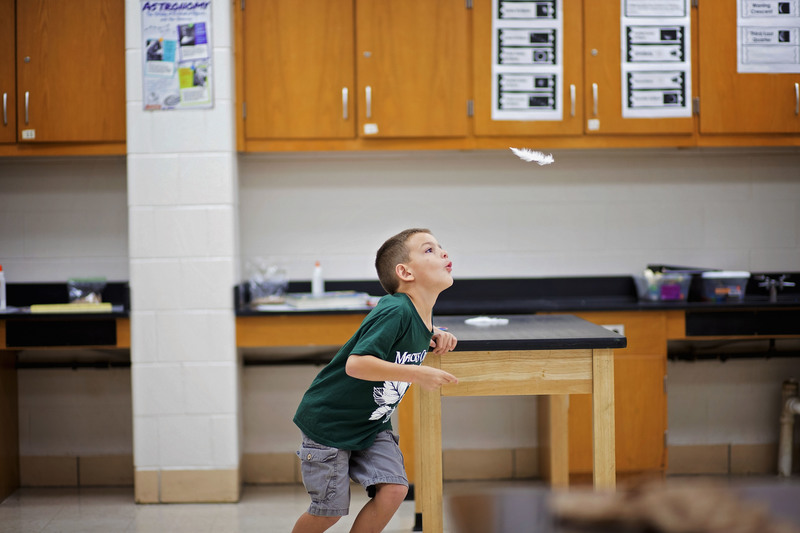 Tucker Boothe keeping a feather aloft…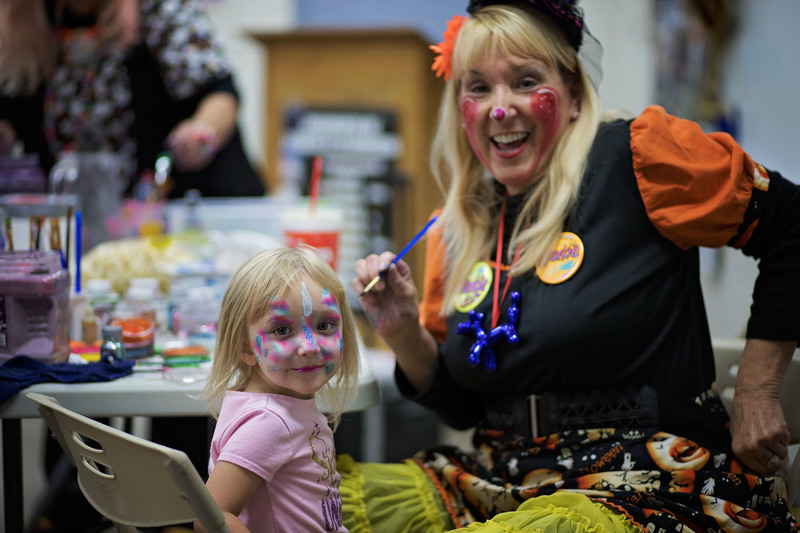 Lily Kingston gets her face painted by Sparkie the Clown...