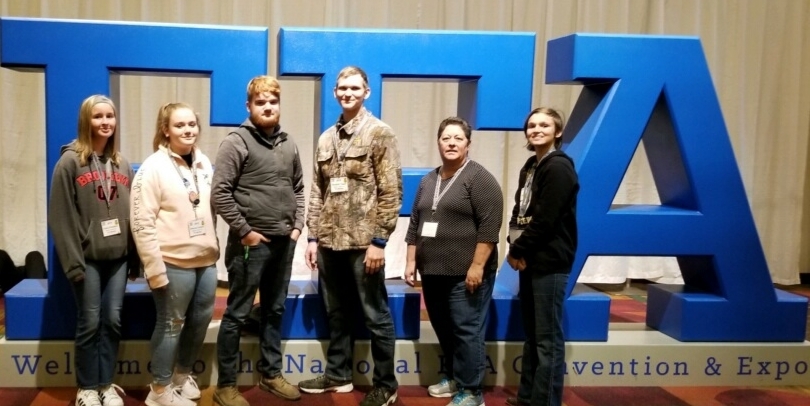 Macks Creek Students Attend the FFA National Convention in Indianapolis
Debby Wommack
Friday, November 01, 2019
Six Macks Creek FFA members and two sponsors traveled to the 92nd Annual FFA National Convention in Indianapolis this week. The group included Ciera Compton, Makenna Campbell, Trever Smith, Obediah Tower and Daysha Brooks. As shared at https://convention.ffa.org/about/:
For over 90 years, the National FFA Convention & Expo has united members to demonstrate and celebrate their accomplishments and inspire their individual futures. With 69,944 attendees, this event remains one of the world's largest student conventions. In 2017, the Trade Show News Network's Top Trade Shows in the United States ranked the National FFA Convention & Expo as one of the shows with the largest net square footage. The Expo covers more than 253,000 square-feet and allows the 400+ exhibiting companies to network and build agriculture awareness for the next generation of leaders, employees, customers and advocates.
The group left school on Tuesday and traveled to Indianapolis. On Wednesday they attended the career show and general session. On Thursday they participated in behind-the-scenes land use management tours of White River Paintball and the Indy Scream Park. Lastly, they headed to the Indiana Farmers Coliseum for the National FFA Rodeo. The Macks Creek students returned home today and are looking forward to sharing about the event with the rest of our FFA chapter.
Here are some photo highlights:
From left to right: Ciera Compton, Makenna Campbell, Trever Smith, Obediah Tower Mrs. Wommack and Daysha Brooks (Source: Debbie Wommack)
Trever Smith invested in an official "Blue Jacket" (Source: Debbie Wommack)

General Session Photo (source: cowboylifestylenetwork.com)
Daysha Brooks and Makenna Campbell (Source: Debbie Wommack)
National FFA Rodeo (Source: Debbie Wommack)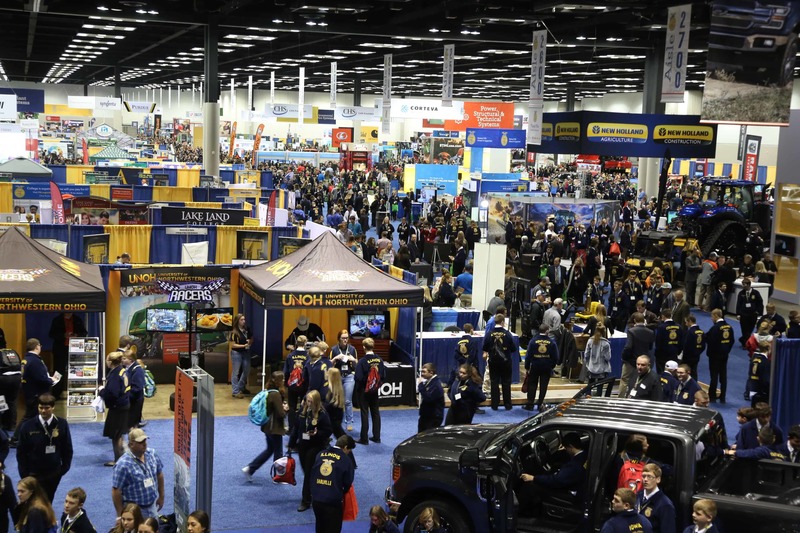 National FFA Expo (Source: ffa.org)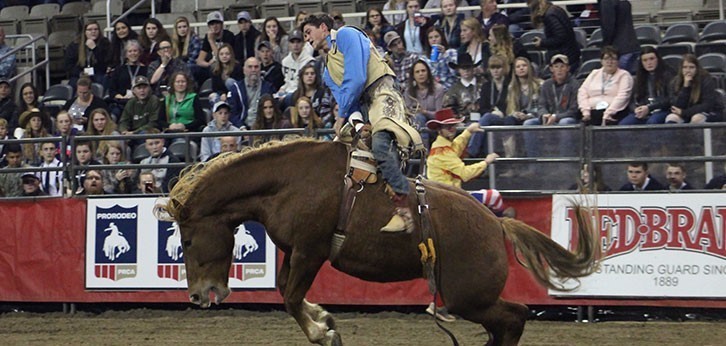 FFA National Rodeo Action (Source: ffa.org)