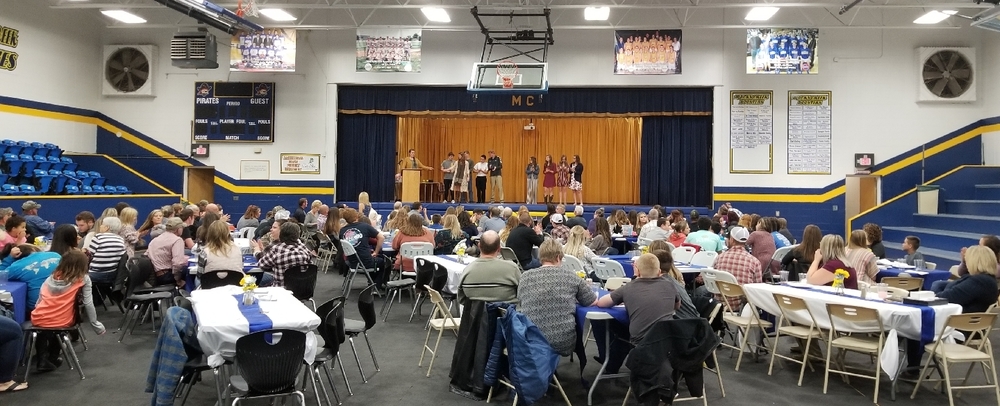 Macks Creek Boosters Honor Athletes with Fall Banquet
Dr. Phillips
Saturday, November 16, 2019
The Macks Creek Booster Club hosted a Fall Sports Banquet this evening. The event featured a delicious meal prepared by our hard working Booster Club members. During the ceremony MC Pirate coaches recognized the accomplishments of each team as well as individual achievements of many athletes. It was an exciting Fall Sports Season and we are very proud of every single athlete for so much hard work and dedication!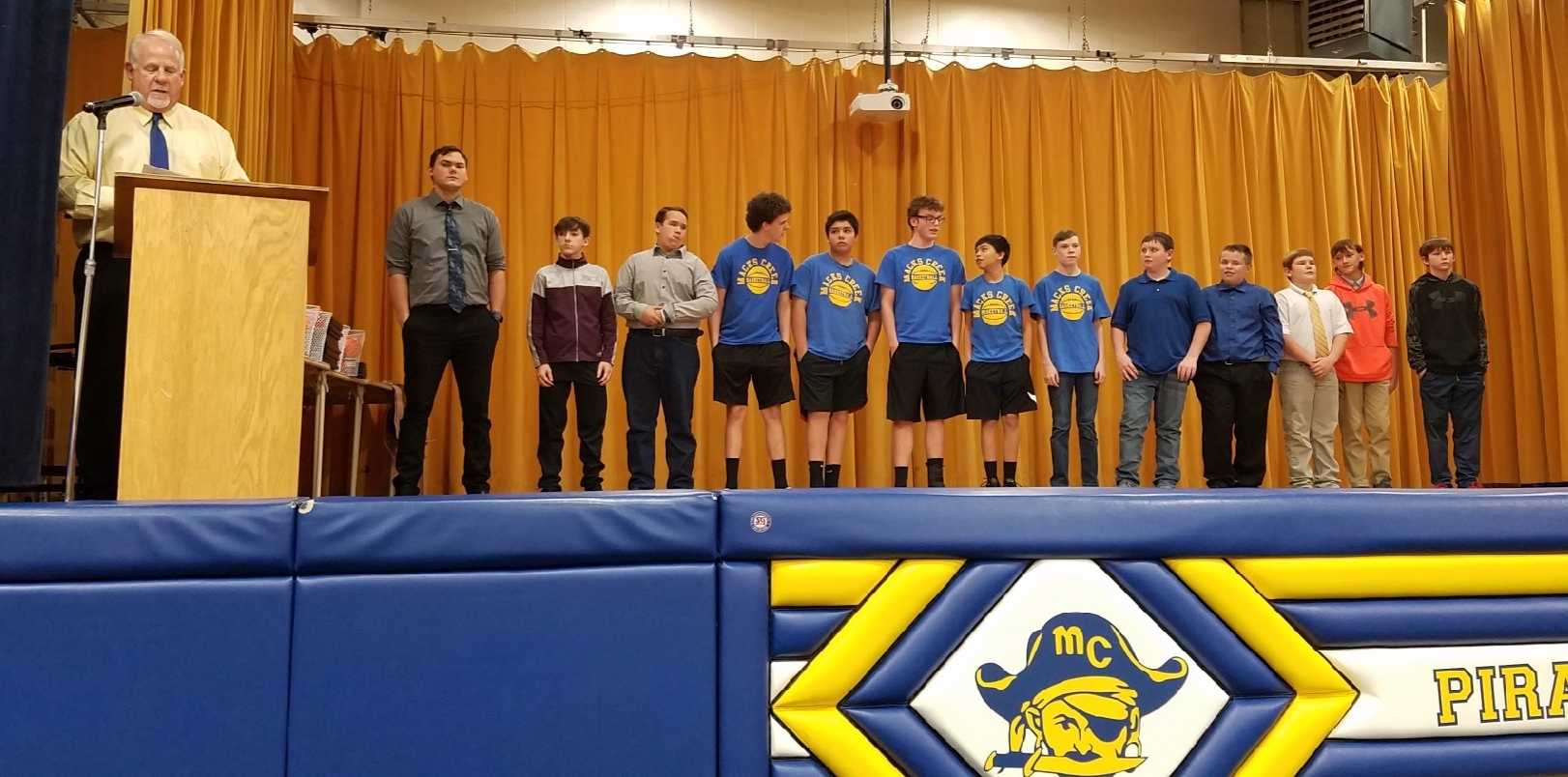 Boys Head Coach Ron Duggan and Assistant Coach Zach Buscher celebrating the JH Boys Basketball Team.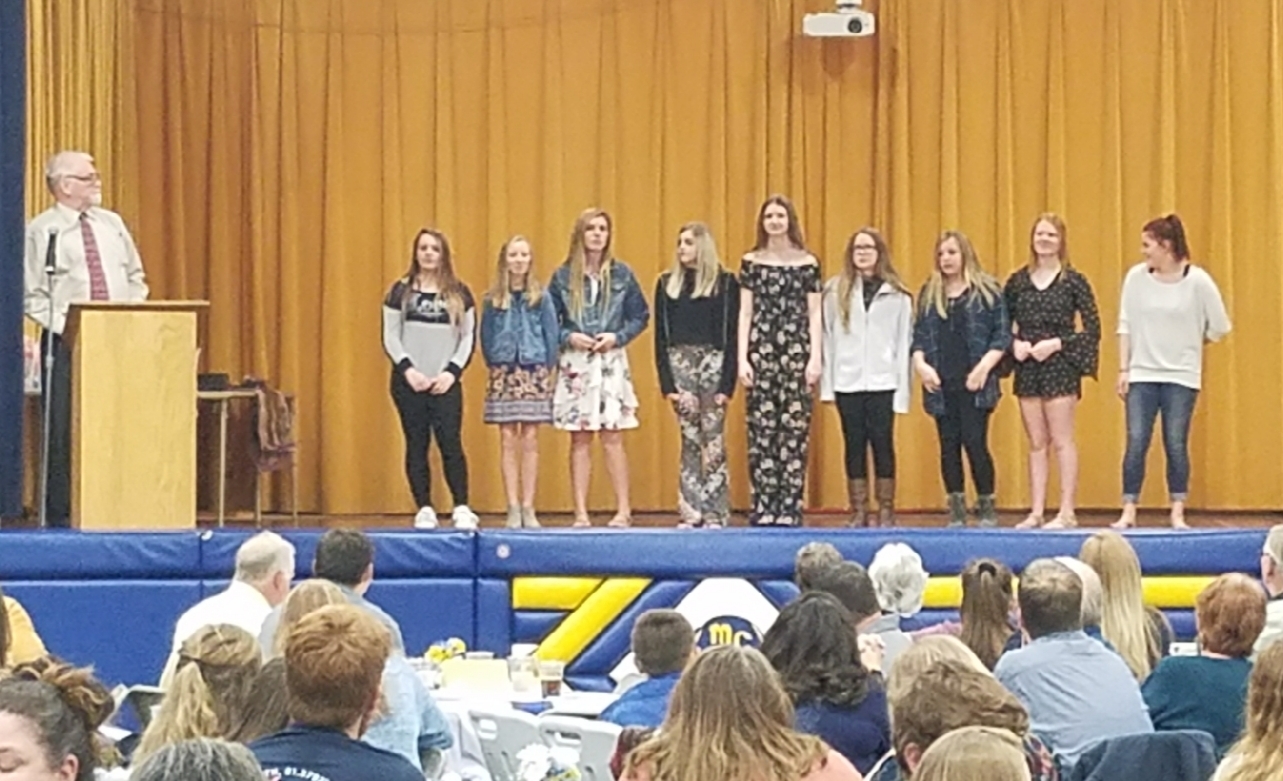 Head Coach Lynn Long highlighted the accomplishments of the JH Girls Basketball Team.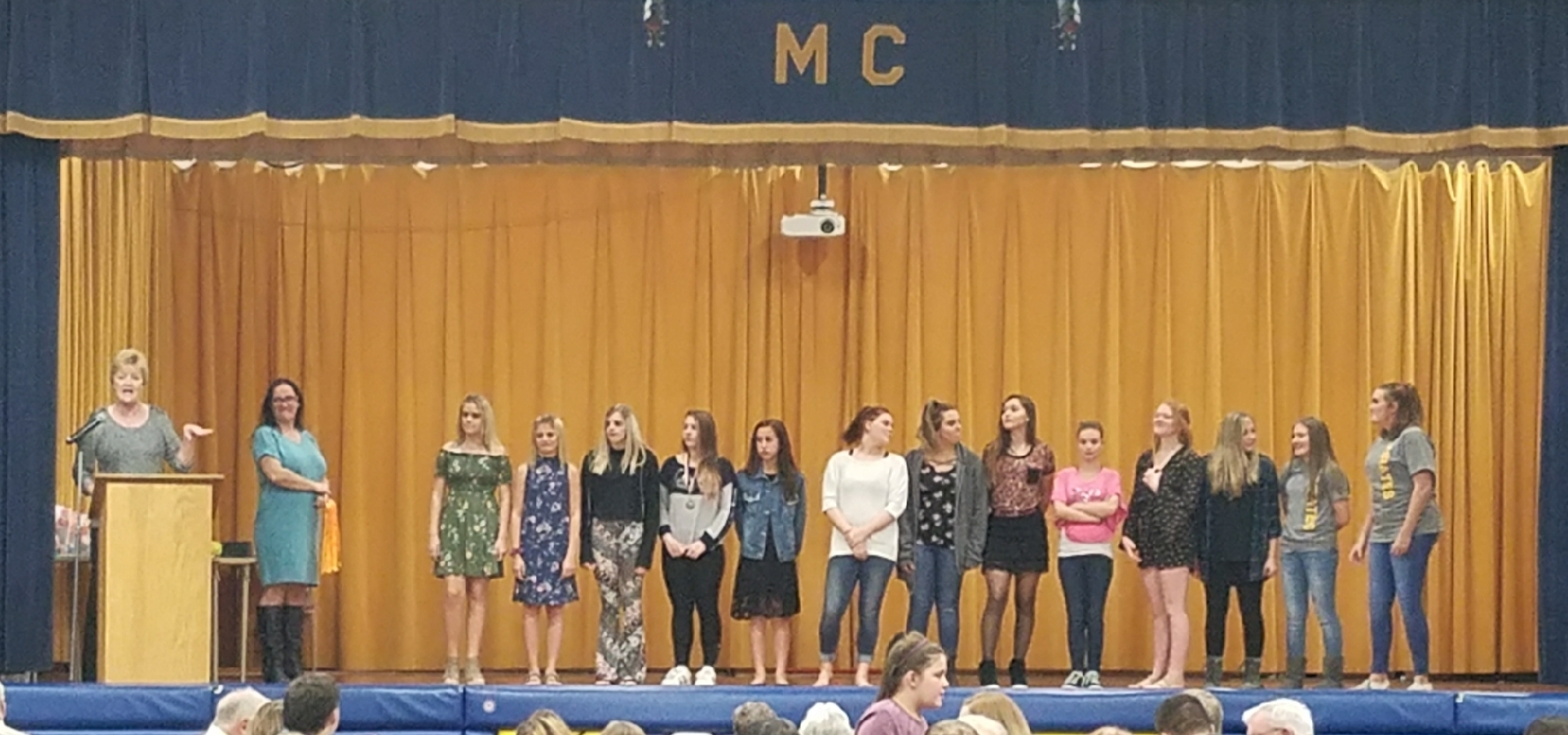 Head Coach Gloria Dampier and Assistant Tara Parrack celebrated the JH Cheerleading Squad.
Head Coach Paige Alexander celebrated the success of the Men's and Women's Cross Country Teams.

Head Coach Jason Trusty and Assistant Coach Ryan Hedrick highlighted the Lady Pirates Softball Team's accomplishments.
It is a great day to be a Pirate! Thank you athletes for a wonderful Fall Sports Season. Congratulations to each of you! #MCPirates