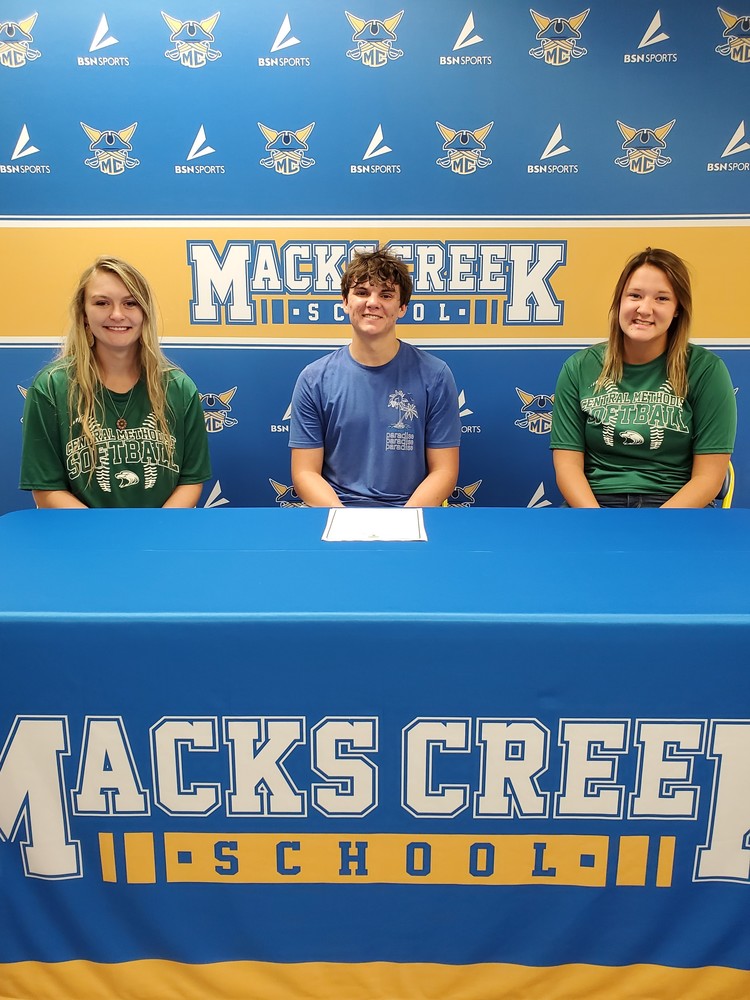 Macks Creek Athletes Sign to Play at CMU
Brad Kolwyck
Tuesday, August 04, 2020
MACKS CREEK HIGH SCHOOL STUDENTS SIGN WITH CENTRAL METHODIST UNIVERSITY
August 4, 2020 - Macks Creek, MO - Three Macks Creek High School student athletes signed letters of intent to continue their athletic careers with Central Methodist University (CMU). Shaylee Skinner, Bobbie Hilton, and Colton Walter each signed Letters of Intent to play collegiate athletics with CMU. Shaylee and Bobbie will join the Lady Eagles Softball team while Colton will suit up with the Eagles basketball team.
Shaylee Skinner graduated from Macks Creek High School after playing four years of varsity softball for the Lady Pirates. Shaylee will pitch for the Lady Eagles. She was a four-time letterman, All-District four times, and All-Conference once. She compiled a career ERA of 4.13 and had 161 strikeouts in her 281-plus innings pitched. Offensively, she finished with a career with a .266 batting average, 43 RBIs, and 26 runs scored. Shaylee was the Macks Creek R-V Graduating Class of 2020 Valedictorian as well as the recipient of the Polk County League Scholar Athlete award. Shaylee plans to graduate from CMU with a degree in nursing, with a long term plan of becoming a nurse anesthetist. Pictured with Shaylee are her mom (Blain Schmidt), sister (Stormy Skinner), and step-sister (Adalyn Hurley).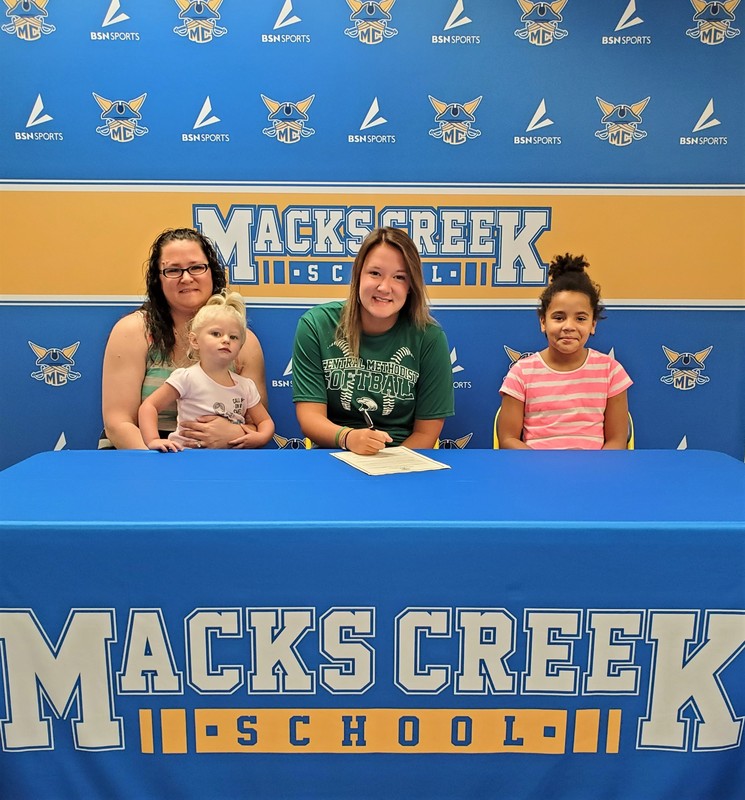 Bobbie Hilton joined the Lady Pirates in 2018 at the beginning of her Junior year. Bobbie intends to contribute to the Lady Eagles softball team in many different capacities, but her primary position is catcher. She was a two-time letterman, All-Conference and All-District twice each, and was selected to the All-Region First Team after her Senior campaign. She carried a .415 batting average in her two seasons, collecting 46 RBIs and 56 hits. Defensively she had a .925 fielding percentage and threw out 23% of would-be base-stealers. She is the recipient of the Macks Creek R-V Class of 2020 Pirate Award. This award recognizes a student who is an all-around positive person and represents the school, family, and community well in everything they do. This award is special because it is voted on by all of the faculty and staff in the R-V school district. She plans to obtain a degree in nursing and enjoy a career in health care. Pictured with Bobbie are her mom (Carrie Hilton), dad (Robert Hilton), and brothers (Jakob and Garret).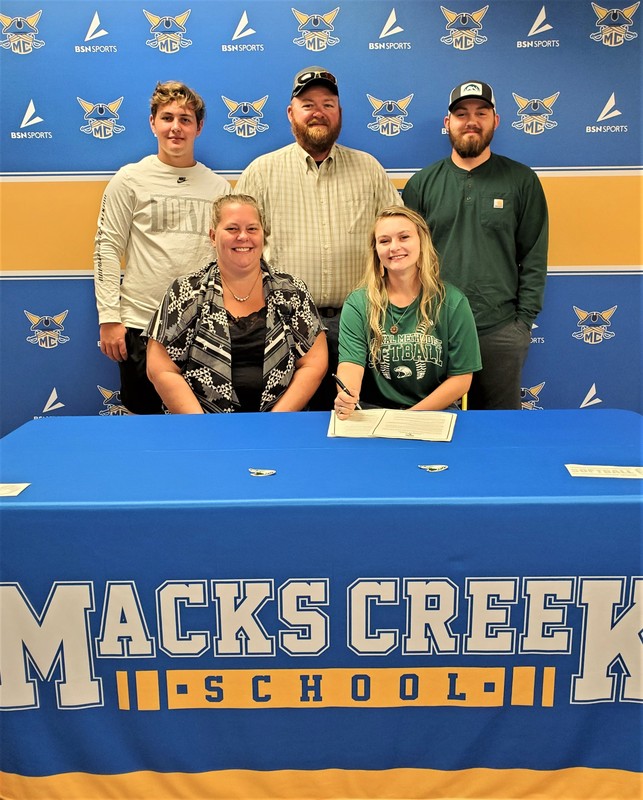 Colton Walter played basketball for the Pirates beginning in 2017 at the start of his Sophomore year. He plans to join the Eagles basketball team this Fall and continue playing the sport he loves for as long as possible. Colton enjoyed a successful high school playing career at Macks Creek, earning All-District and All-Conference honors. He was a three-year starter, averaging 14.4 ppg, 3.7 rebounds, and 108 assists. The two career highs for Colton include a 41 point game as well as a seven three pointer game. Colton plans to obtain a degree in business with a minor in education. Pictured with Colton are mom (Nicole Duggan) and dad (Danny Walter).