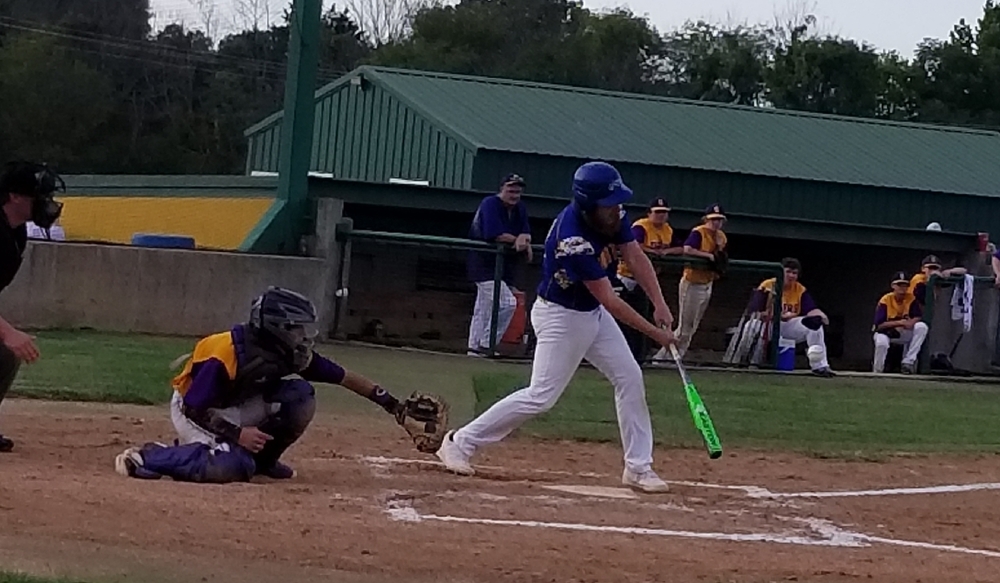 The Macks Creek Pirates Face the Stoutland Tigers to Open the Fall Baseball Season
Coach Trusty
Friday, September 04, 2020
STOUTLAND - Macks Creek's inaugural Fall baseball season comes after a year and a half off from baseball due to the pandemic, as the Pirates had not played a regular season game since the Spring of 2019. With field conditions still murky from the rains on Tuesday, this one was moved to Stoutland. The Pirates were defeated 18 - 1 in five innings by the Tigers.
Although they were playing on the road the Pirates were the home team for this contest. In the top of the first an error allowed the first hitter to reach, but Macks Creek starter Tanner Smith collected back-to-back-to-back strikeouts to end the threat.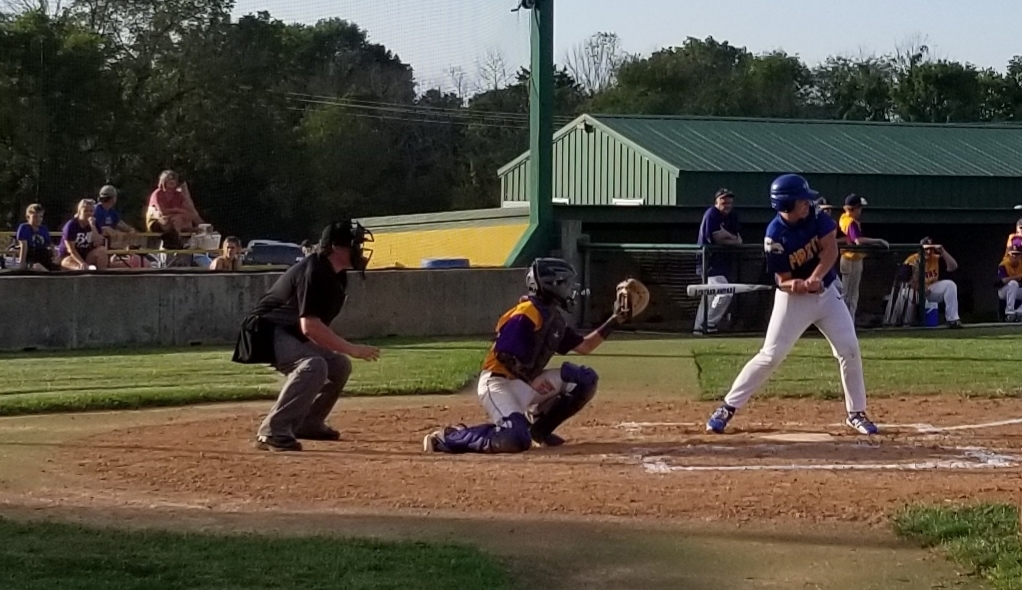 In the bottom of the first Senior Grant English doubled to left-center. Junior Isaiah Schmidt laid down a bunt to advance the runner and was able to reach when the throw was in the dirt to first. English, who had held up on the play, advanced to third on the error. Senior Trever Smith walked to load the bases, but back-to-back-to-back strikeouts ended the scoring threat. It would be the only time until the fifth the Pirates would have a runner reach third base.
Stoutland took a 1-0 lead in the top of the second and then expanded it to 4-0 in the third. After plating three more runs in the top of the fourth for a 7-0 lead the Tigers exploded for 11 runs in the fifth to push their advantage to 18-0.
Macks Creek had a runner reach in the second inning when Sophomore Ethan English reached on a walk. Isaiah Schmidt and Tanner Smith were each hit-by-pitches in the third. The bottom of the fifth saw Macks Creek plate their lone tally. Grant English singled to center and moved to second on Schmidt's ground out to second base. Trever Smith then laced an RBI-single to left-center to score Grant and create the final margin at 18-1. Tanner Smith singled to left to put runners at first and second but back-to-back strikeouts ended the game via the run-rule.
Tanner Smith started and took the loss for Macks Creek. The righty worked the first three innings and was touched for four runs, one earned, on two hits while striking out eight and walking four. Freshman Dakota Willis was the first in line to make his Varsity debut and worked one-plus innings, surrendering five runs, three earned, on three hits. Junior Olivier Sanchez made his first career Varsity appearance and faced five batters. He was charged with five runs on one hit while walking one and hitting three batters. Isaiah Schmidt followed with his first ever appearance, working a third of an inning. He faced five batters and allowed four runs, one earned, on two hits while striking out one and walking two. Grant English worked two-thirds of an inning and allowed two hits while striking out two batters.
"We are really working on getting guys any kind of Varsity experience we can find," commented Coach Jason Trusty, who is entering his twelfth year at the helm in Macks Creek.

"Right now we have three guys with extensive Varsity experience of any kind and we know that each game we play will help us to get those needed innings. We will probably have games like this where we pitch by committee, but we are also working with a young group in terms of experience at the other Varsity positions. I'm confident in my guys and we know that every inning we get this Fall will help us when we play again in the Spring."
"It might be rough, but we are going to become better by it."
Grant English paced the offense with a two-for-three day at the plate. He singled, doubled, and scored the lone Pirates' run. Trever Smith walked and had an RBI-single and Tanner Smith was hit-by-a-pitch and singled for the final two hits. Isaish Schmidt reached on an error and was hit-by-a-pitch and Ethan English walked.
Macks Creek falls to 0-1 while Stoutland moves to 1-1.
The JV Pirates suffered a 16-3 setback in the night cap.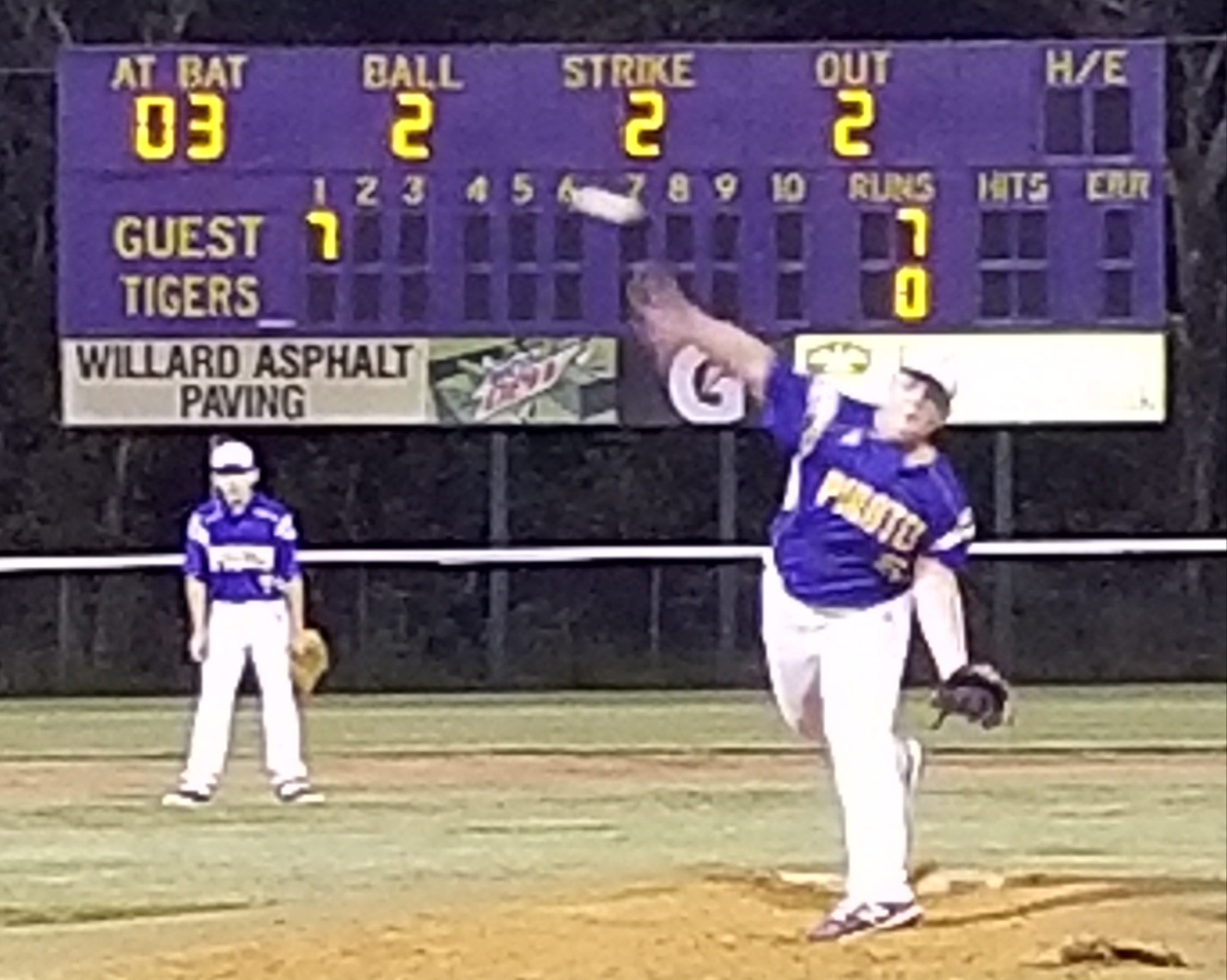 Ethan English started and took the loss. He was touched for nine runs, six earned, on four hits while striking out three, walking two, and hitting one batter in an inning of work. Freshman Kyler Gabriel worked two-thirds of an inning and allowed seven unearned runs on no hits while walking four and hitting two batters. Senior Keith Edelman worked one-third of an inning and allowed one hit, walked one, and struck out one.
Offensively for the JV Pirates Olivier Sanchez and Junior Austin Brown each singled. Sanchez also scored a run. Kyler Gabriel walked and scored, Ethan English reached on an error, and Hunter Harris reached on a fielder's choice and scored.
The JV Pirates fall to 0-1.
Macks Creek is back in action tomorrow (Friday) when they play host to the Weaubleau Tigers. Game time is slated for 5:00.