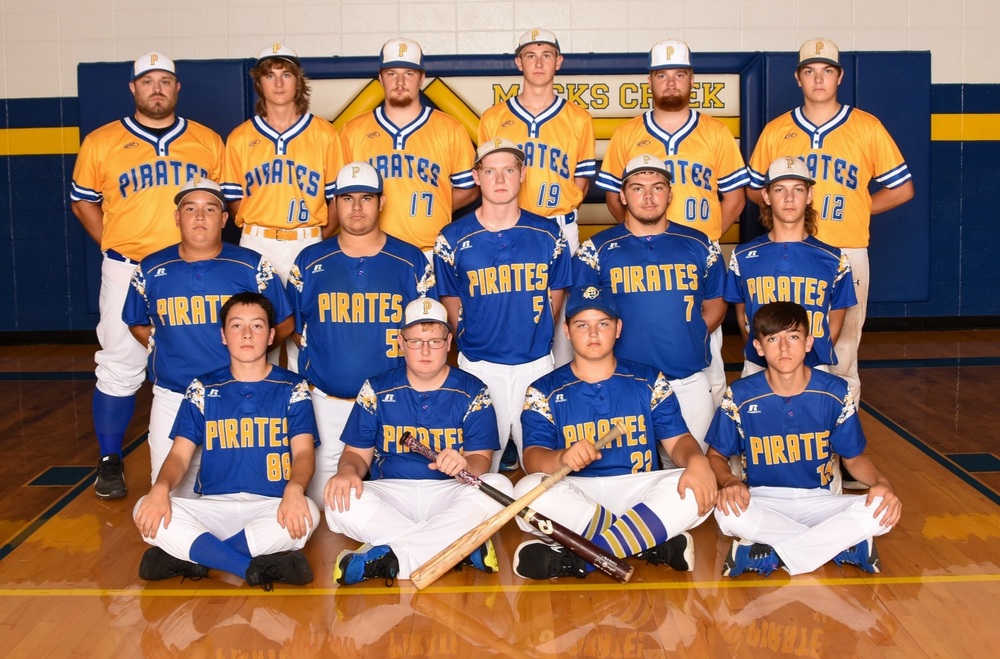 Pirates Fall in 5th Place Game
Jason Trusty
Sunday, September 27, 2020
CONWAY - Macks Creek played the Stoutland Tigers for the second time this season, this time in the 5th Place game of the Conway Fall Classic. When the dust had settled it was the Tigers coming away with an 11-0 win in five innings.
Stoutland plated one run in the first and one in the second off of Pirates starter Tanner Smith. They then erupted for six in the fourth and three more in the fifth to create the final margin.
Offensively the Pirates were held to two hits in the game. Grant English singled in the first and Tyler Newcomb singled in the fifth. They were the only two baserunners in the game for Macks Creek.
Tanner Smith (0-4) started and took the loss for the Pirates. He allowed eight runs, four earned, on five hits while striking out four and walking two batters. Dakota Willis relieved and surrendered three unearned runs on one hit while striking out two and walking two.
"We were playing decent until the fourth and then the wheels just seemed to come off for us defensively," commented Coach Jason Trusty, "offensively we are still struggling at this juncture with only two weeks left."
Macks Creek falls to 0-9 with the loss. They will travel to Iberia on Tuesday (make-up from September 1) for a tilt with the Rangers. On Thursday they will travel to Lakeland to face the Vikings. Game time for both contests is 5:00.
VARSITY BOX SCORE
1 2 3 4 5 R H E
SHS 1 1 0 6 3 11 6 0
MC 0 0 0 0 0 0 2 9