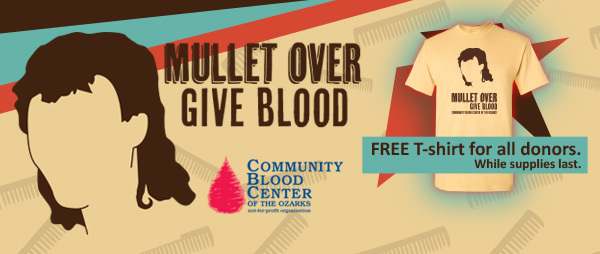 OCT 23 BLOOD DRIVE AT MACKS CREEK SCHOOL: CRITICAL NEED FOR ALL BLOOD TYPES!
Josh Phillips
Tuesday, October 06, 2020

CRITICAL NEED FOR ALL BLOOD TYPES! Our inventory shelves are BARE! Masks are required by our staff, volunteers, and donors. If you do not have a mask, we will provide one for you. Appointments are strongly encouraged to manage donor flow.
To schedule your appointment call 417-227-5006 or click the blue link below. THANK YOU!
Your Chance to Save a Life!

Macks Creek High School
Friday, 10/23/2020 (11:30 am - 05:30 pm)
245 State Road N
Bloodmobile in parking lot
Macks Creek, MO 65786-7130
Contact Kristy Eidson, FBLA Adviser if you have questions:
Rest assured, CBCO has implemented extra precautions to ensure the safety of donors and staff during this time, including:
Implementing sanitation stations which include hand sanitizer and gloves.
Following existing FDA guidelines for safety of donors and patients.
Requiring masks for blood donors and staff.
Don't forget to bring your photo ID and eat and drink well prior to your donation. To schedule an appointment for a donation, feel free to call our Contact Center at 417-227-5006 or sign up online by clicking HERE. See you at the blood drive!
If you recently made a blood donation, or if you have already scheduled an appointment to donate blood, please accept our thanks on behalf of the patients whose lives you may have touched. If you have been told previously by Community Blood Center or another blood center that you should never donate blood, please disregard this message. Those who are in generally good health and meet the age and weight requirements may be eligible to donate blood.
A photo ID is required to be presented prior to donation.
© 2018 - Community Blood Center of the Ozarks, 220 W. Plainview Rd., Springfield, MO 65810 | 417.227.5000