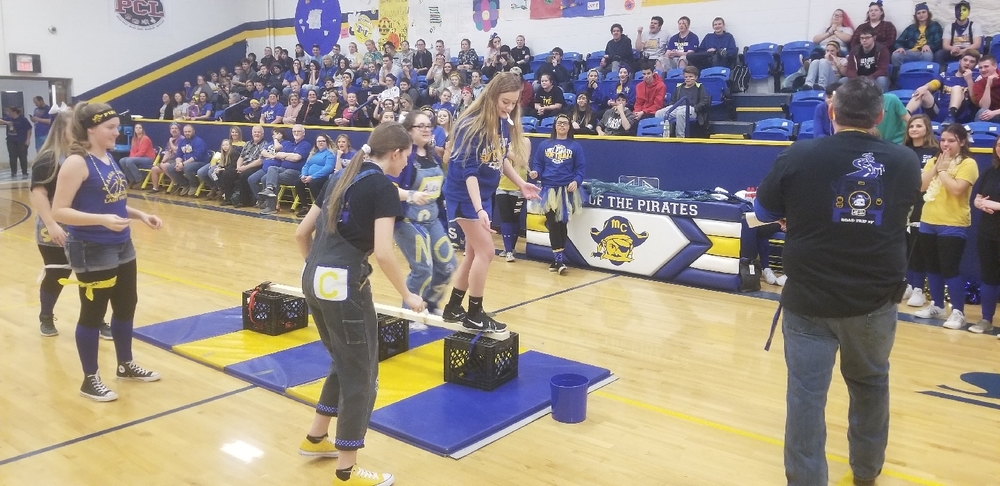 Homecoming 2019: Let's go Pirates!
Josh Phillips
Friday, February 01, 2019
The Pirates have been busy celebrating Homecoming this week. This year's theme is called Roadtrip 2019. The Pirates will play the Wheatland Mules tonight at 5:30. Today's Pep Rally featured several competitions. Please enjoy the photos and thank you to everyone who pitched in to make this entire week so much fun for all our students!