Play Ball! Pirates Baseball Starts Season with Win
Jason Trusty
Friday, March 22, 2019
WHEATLAND - Macks Creek opened the Spring 2019 season with a 14-0 win over the Wheatland Mules on Thursday night. It was also the first win for the Pirates as a member of the Polk County League.
The Pirates loaded the bases with one out in the top of the first but would leave them that was as a strike out and a ground out. The second inning watched them plate two runs. Tanner Smith walked to lead off the inning. Following a fly out Zane Whitworth walked to move Tanner to second. A wild pitch moved both runners up a base and Grant English pushed in Smith with a ground out to first. Whitworth would score on Cole Register's RBI-double to right-center field.
Macks Creek's Hunter Lane kept the Mules at bay with eight strike outs the first time through the lineup, but would run into trouble in the fourth. Trystin Newbold singled to right and promptly stole second and third base. After a strike out, Jacob Paul walked and stole second. Another walk would bring Zeke Ruck to the plate, where he would walk to load the bases. A strike out would end the inning with the runners stranded.
In the top of the fifth Macks Creek plated two more runs. Trever Smith singled up the middle and Colton Walter doubled to left-center field to put runners at second and third with no outs. Tanner Smith would hit a pop up on the infield, where the short stop came in and just missed making a diving catch after the pitcher lost the ball in the air. Tanner would reach on the play to load the bases. Carsen Strutz would hit a fly ball to right that would drop. On the play, Trever scored, Walter moved to third, and Tanner was thrown out at second for a fielder's choice. Colton would score when the catcher tried to back-pick at third and Strutz moved to second on the play. A walk to Zane Whitworth brought Grant English to the plate with two outs. He would lift a fly to center for a single, but Carsen would be thrown out at home trying to score. Macks Creek held a 4-0 at the point.
Macks Creek sent 14 hitters to the plate in the sixth inning and plated 10 to create the final margin. Each spot in the Pirates's lineup reached based and help contribute to the offensive outburst. They left one runner on when the third out was recorded.
In the bottom of the sixth Wheatland would again load the bases against Macks Creek reliever Tanner Smith. James Burnett reached on an error and Jacob Paul walked with one out before Zeke Rusk walked following a strike out to load them up. A strike out would end the inning and the game via the run-rule.
Hunter Lane (1-0) picked up the win with 5 strong innings of work. The Junior right-hander faced three over the minimum, striking out 14 and walking two. Tanner Smith worked the sixth inning. He struck out three and walked two.
Offensively the Pirates were paced by Cole Register's two-for-three night. He singled, doubled, walked twice, and had two RBI's. Trever Smith singled twice, reached on an error, scored twice, and had an RBI. Grant English singled, scored once, and had two RBI's, Hunter Lane doubled in a run, scored twice, and had an RBI on a fielder's choice to go along with a walk, Colton Walter doubled, walked, scored two runs, and reached on an error, Tanner Smith singled, scored twice, walked twice, was hit-by-a-pitch, and had an RBI, and Zane Whitworth singled, scored, walked twice, was hit once, and had an RBI. Oscar Cortez walked twice and scored once while Carsen Strutz reached twice by a fielder's choice, scored, and had two RBI's. Tyrone Rios scored two runs as a courtesy run.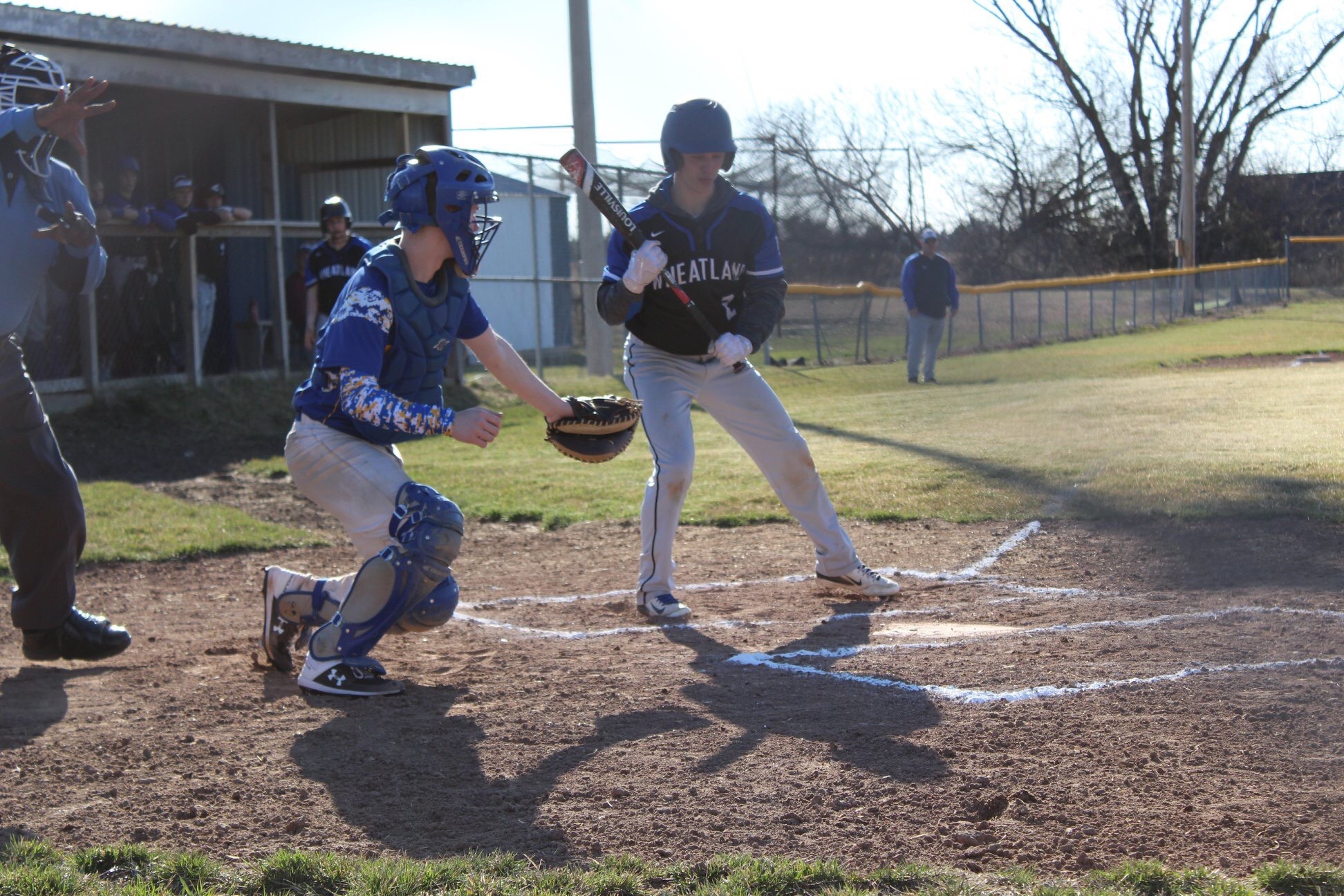 "We've been anxious to get out on the field and play," commented Macks Creek Head Coach Jason Trusty, "I thought our guys did a great job making some adjustments offensively and Hunter was lights out for us on the hill tonight."
James Burnett started and worked the first five innings for Wheatland. He was touched for four runs, three earned, on six hits while striking out four, walking six, and hitting one batter. Zeke Rusk worked one-third of an inning and allowed six runs on one hit. He hit one batter and walked four. Colton Nichols worked two-thirds of an inning and allowed four runs, two earned, on two hits.
Trystin Newbold collected the only hit for the Mules. James Burnett reached on an error. Jacob Paul walked once and Zeke Rusk walked twice as well.
Macks Creek moves to 1-0 (1-0 PCL) with the win while Wheatland falls to 1-3 (1-2 PCL).
The Pirates open a busy week next Monday when they host Hermitage. They will also be at home on Tuesday against Stover and Thursday against Humansville before traveling to Fair Play on Friday. All games start at 5:00 p.m.
VARSITY BOX SCORE
1 2 3 4 5 6 R H E
MC 0 2 0 0 2 10 14 9 1
WH 0 0 0 0 0 0 0 1 3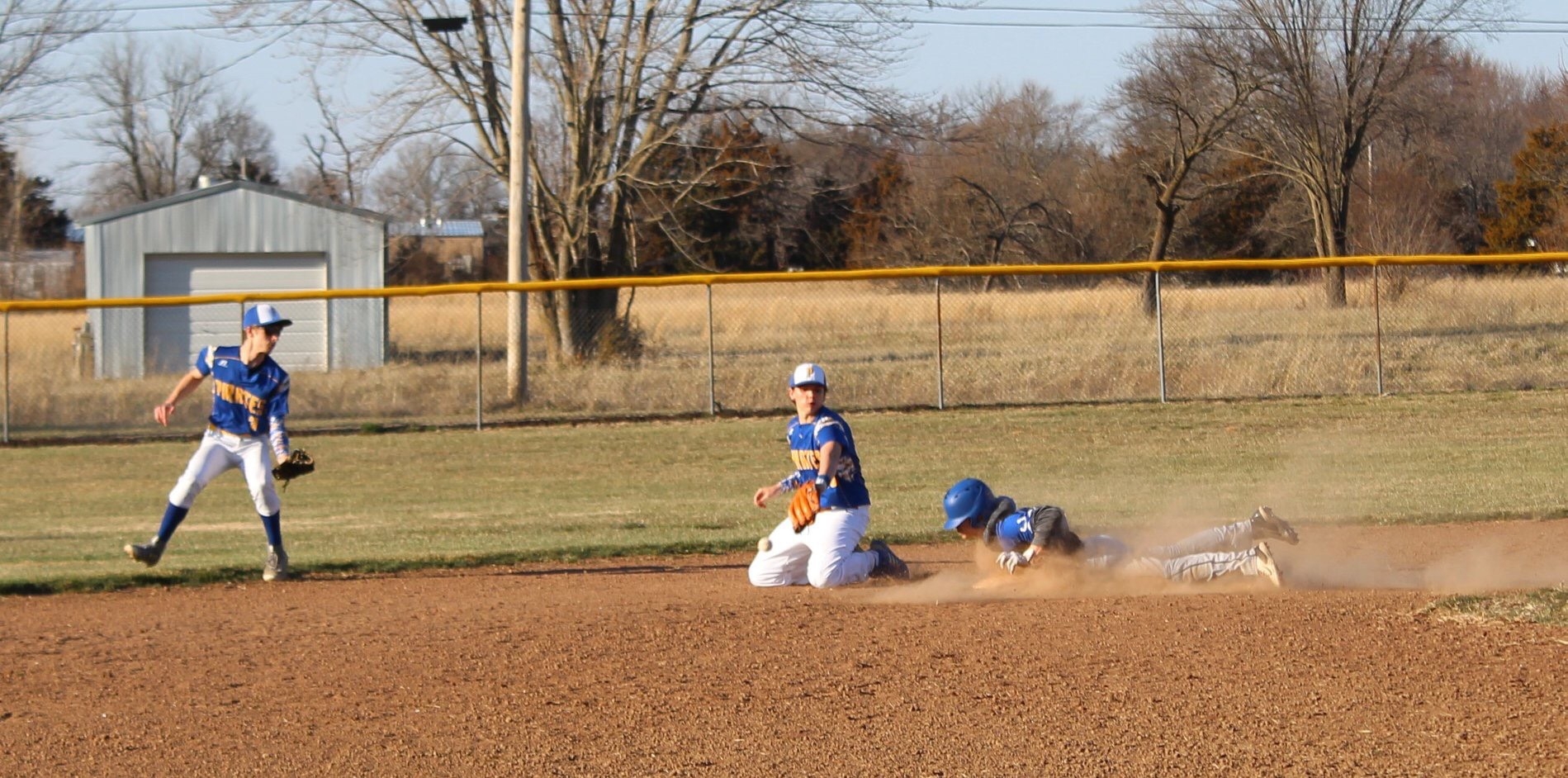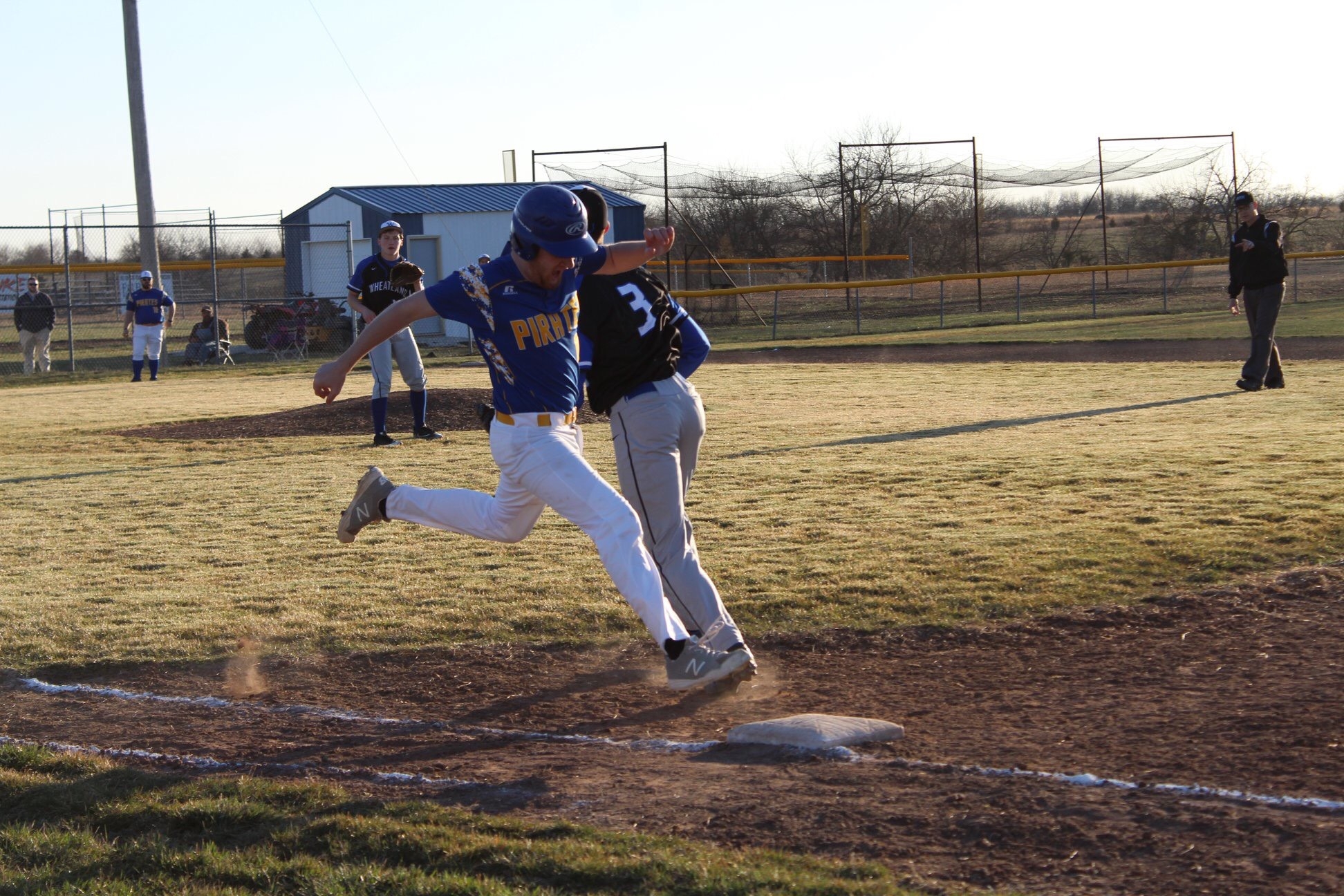 Jason Trusty
Pirates 18
Photos courtesy of Game Day Photography