Macks Creek High School hosted the graduation ceremony for the Class of 2022 this past Friday, May 13. Twenty-three Seniors stepped onto the stage one final time as students, crossing to become graduates, completing their high school careers.
This year's speaker was Macks Creek High School Social Studies teacher, Mrs. Melissa Janke. She encouraged the class to remember the good times they had with their classmates and cherish them always. "All the anticipation, hopes, and dreams you have mustered up are calling you," she said, "run to them, make the most of your life. Never be afraid to try new things and adventures." Her final point focused on the graduates looking around at all the people who were there to help them celebrate their success. "These are all people who love you, care about you and are supporting you." Lastly, she took time to speak about each graduate with a small memory that she had of them in the classroom.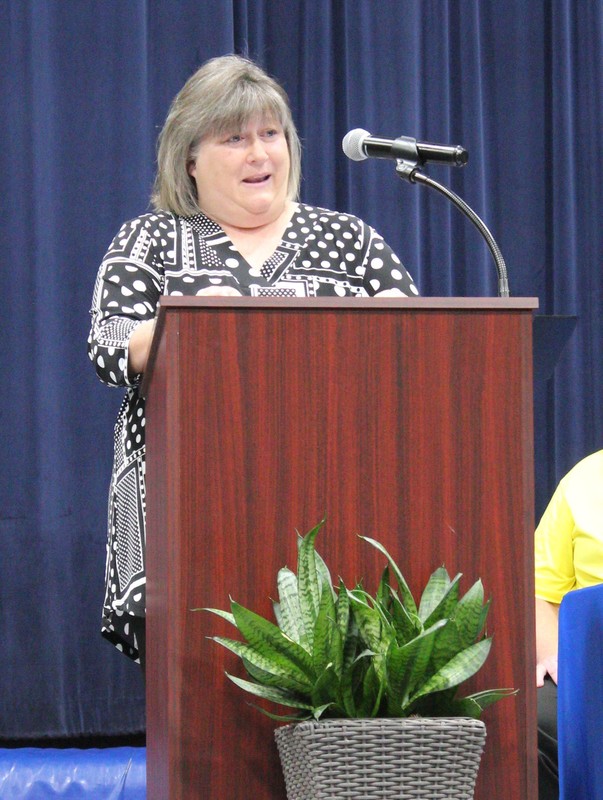 Following Mrs. Janke was Salutatorian, Mr. Mason Whitworth. Mason's speech focused on the different people who had influenced him throughout his high school career, challenging him in and out of the classroom. Coach Duggan taught him to work hard and grow as a leader. Former Macks Creek Spanish Teacher Barb Whitworth helped to show him that you don't have to be serious all the time because "you have to have fun sometimes." Mr. Dobbs helped show him to be "slow to anger, and to be kind." He also spoke of the speaker, Mrs. Janke, and how she "helped me see just how important it is to have a positive attitude and a positive outlook on life.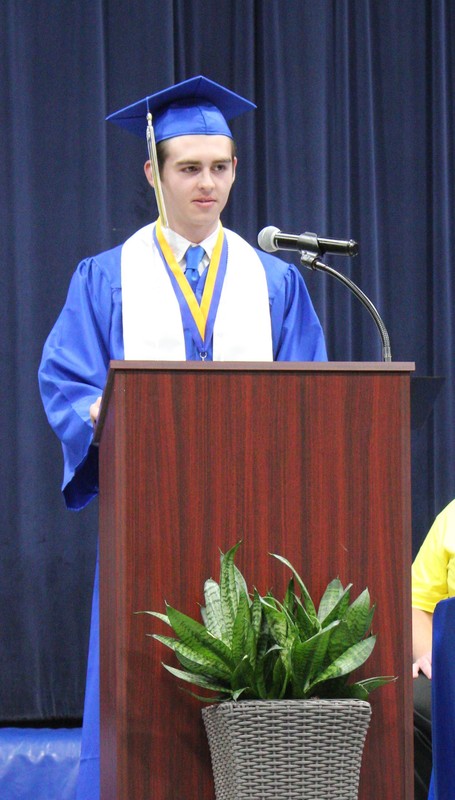 The final speech of the evening was given by class Valedictorian, Miss Molly Phillips. Molly emphasized while shared past experiences have shaped each member of the class, graduates should realize "there is so much more to every situation than meets the eye, and no person ever knows the extent to what another person is going through." She further shared "whatever we are going to do in our lives, it is my hope and prayer that we can learn and grow outside of what we know. Class, I challenge you, and myself, to look up and see the 'more' this world has to offer."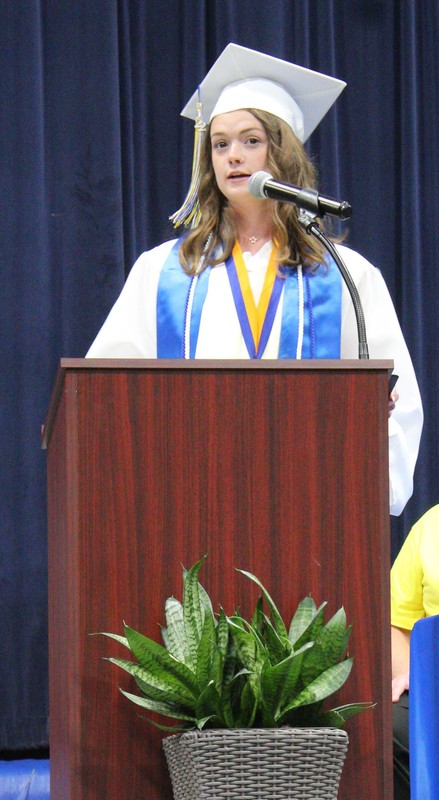 When all the speeches were complete, attendees watched the Senior Slideshow while the graduates continued the tradition of handing out flowers. Shortly thereafter the Pirate Award was presented to Molly Phillips. State Fair Community College also presented Miss Cieanna Baker, Miss Molly Phillips, and Miss Syrena Rector with their Associate's Degrees, as each had completed the necessary credit hours.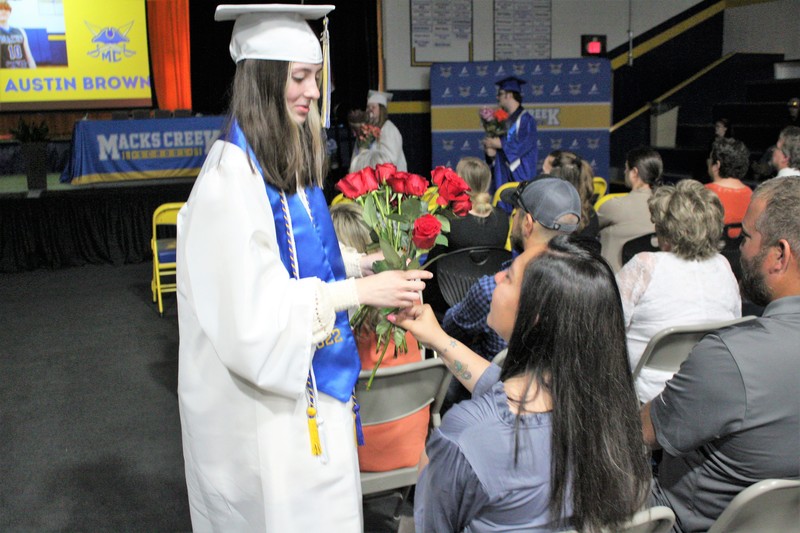 The final part of the night was the moment that all the students, friends, and family had waited for - the name of each graduate announced as they crossed the stage to receive their diplomas. Board President Michael Parrack presented a diploma to each Senior.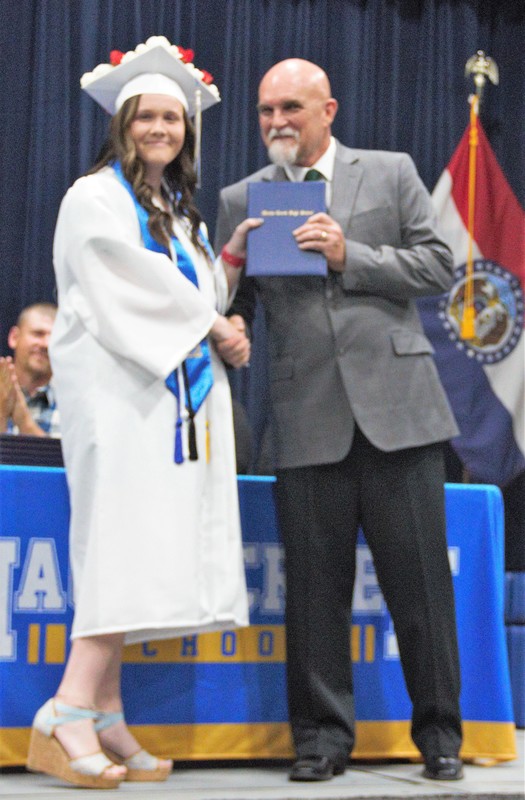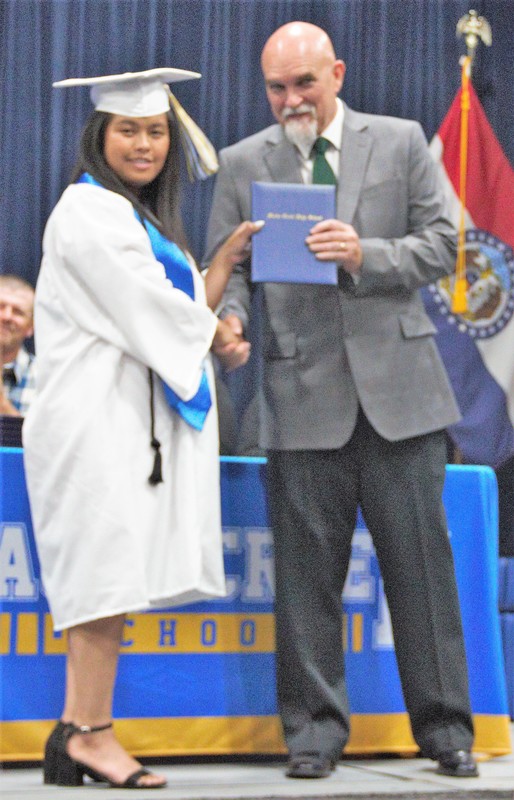 The Macks Creek R-V School District would like to congratulate the Class of 2022 for finishing their high school journey and wish them luck in their new adventures!