Macks Creek School is fortunate to have many outstanding athletes and a highly supportive Booster Club. This evening the Boosters served a delicious pasta dinner to a gym full of 150 people, which included student athletes, coaches and families.
The athletic honors began with the recognition of six pioneering Pirates who played football this year. Coach Luke Overton highlighted the growth of these young men throughout the season. He also shared how hard each athlete worked both on and off the field. Each athlete will be further honored next month at an event at Skyline. Well done Pirate Football players!
Next, the Cross Country team was recognized. The team also had a successful season that culminated with three athletes competing at State and one earning All State. Coach Taylor Dority highlighted the accomplishments of each of her runners. Great job XC athletes!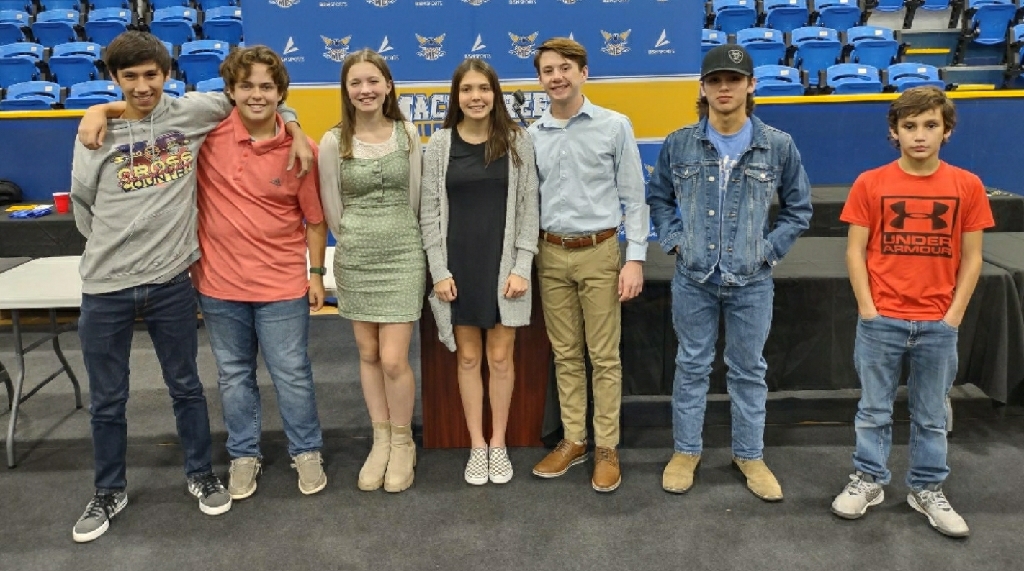 The Lady Pirates Softball team was recognized next. This group played hard all season and had a lot of fun. Head Coach Ryan Hedrick and Assistant Coach Laurie Jones recognized several individuals who had team high stats. The team also said farewell to two hard working seniors. Thanks for a fun season Lady Pirates!

The junior high Cheerleaders were recognized next. While this group was small, Coach April Green commended them for being very loud and proud throughout the season. We are grateful to these young ladies for getting the crowd excited and for their excellent cheers all season long!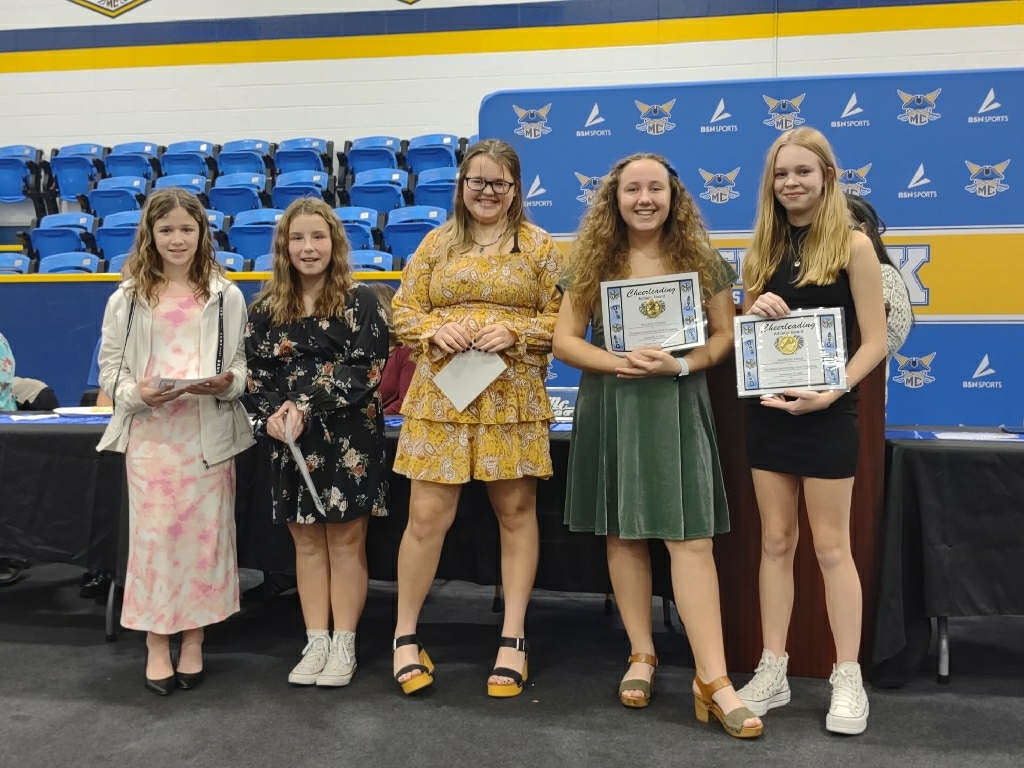 Coach Jeff Treat recognized the junior high Boys Basketball team. Coach treat highlighted memorable moments from the season and recognized several athletes who achieved season high stats as well as other accolades. The JH Boys had a very successful season and we are excited to watch these young men grow as they continue to play the game in the years ahead.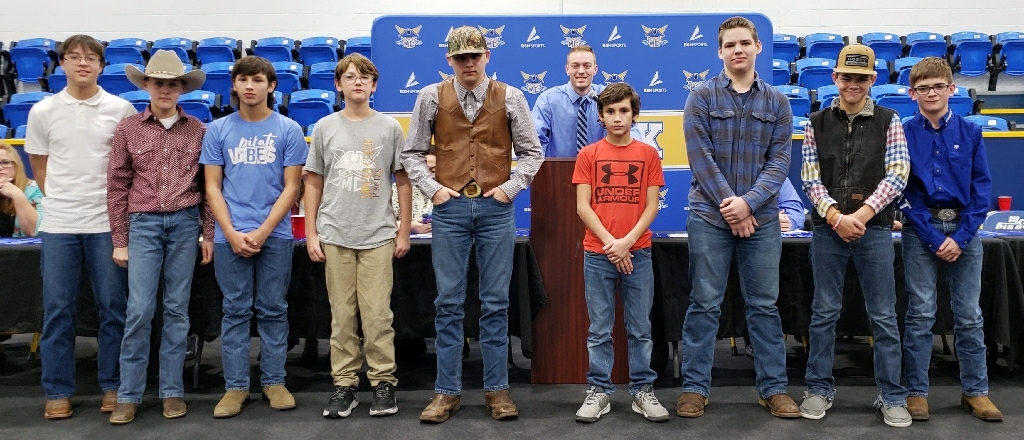 The last group to be recognized was the junior high girls Basketball Team. Head Coach Ron Duggan and Assistant Coach Leah Rich recognized the accomplishments of this group which also had a very successful season. Coach Duggan highlighted many memorable moments and season high stat earners as well as other team member contributions. This is a very talented group of young ladies and we are looking forward to watching their future growth and success.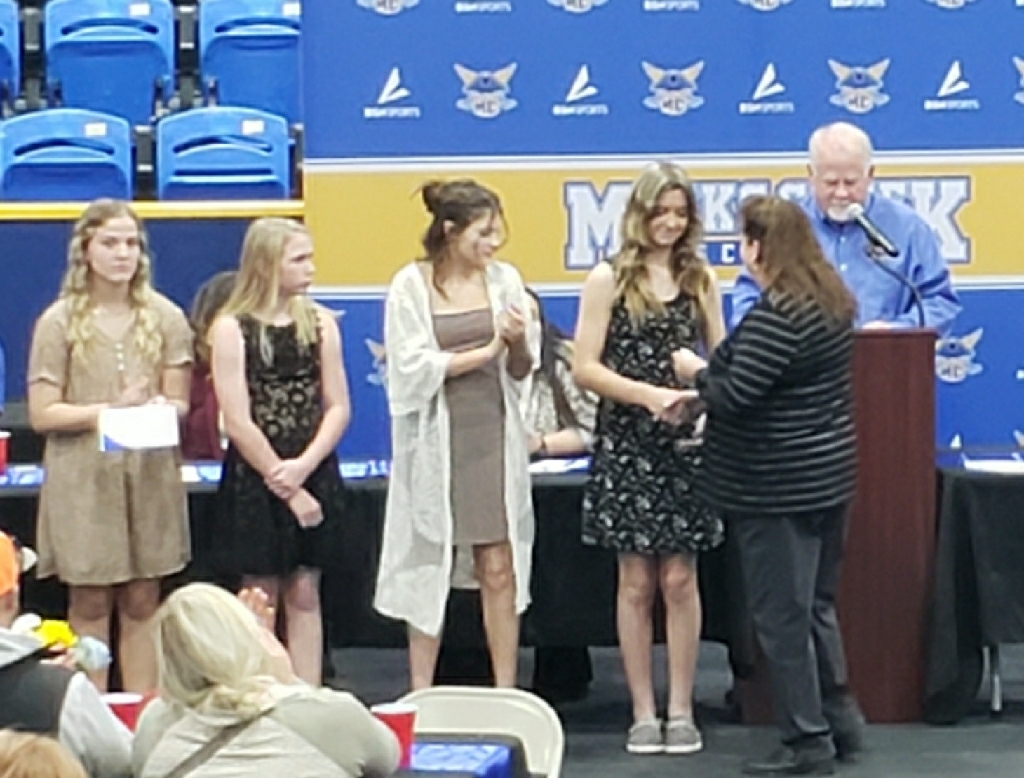 Macks Creek School appreciates our talented student athletes. We are grateful for our dedicated coaches. We appreciate the support of the Booster Club who worked very hard today to host our Fall Athletic Banquet. Thank you everyone! #MCPirates